Voter registration opens for Welsh Youth Parliament elections
YOUNG people across Wales are being encouraged to get involved with their Welsh Youth Parliament by registering to vote in the 2021 Elections in November.
The registration process opened yesterday, Thursday, June 3, on the Welsh Youth Parliament website.
It takes just 5 minutes, and registration will remain open until November 12.
This is an opportunity for Wales' young people, aged 11 – 18 years old, to use their voice in choosing the Members who will represent them and their area in the next Welsh Youth Parliament.
This will be the second Youth Parliament, made up of 60 young people in Wales to represent different areas and backgrounds.
By meeting regularly, consulting with young people and conducting inquiries, they discuss the issues that matter most to young people to bring their views to the attention of the elected politicians of the Welsh Parliament.
The online election in November will choose 40 Members to represent all regions of Wales, the other 20 Members will be put forward by partner organisations to ensure a diverse representation.
The application process for interested partner organisations is also now open.
Organisations and charities are invited to apply to work with the Youth Parliament and to have a representative among the 60 Members.
Talulah Thomas and Cai Thomas Phillips, former members of the Welsh Youth Parliament, hosted an online panel discussion to mark the opening of voter registration which coincided with the Urdd's Eisteddfod T.
The panel session focused on the importance of young people's relationship with democracy.
A month since 16- and 17-year-olds were able to vote in the Senedd 2021 Election for the first time, getting involved with the Welsh Youth Parliament is one way that young people can make sure their voices continue to be heard.
Talulah Thomas, former Member for Clwyd South, says; "Be part of a Youth Parliament which gives us a voice on the issues that matter now and in our future. Register now to be able to vote in the Election, send in your ideas for topics and I also encourage you to consider standing to be a member too. When the opportunity comes. Go for it – be part of something great!"
YOUR FUTURE – THE ISSUES THAT MATTER
With the opening of voter registration, young people are also asked to put forward their suggestions for topics they would like to be prioritised by the next Youth Parliament. A form is available online for young people to contribute to the conversation and highlight the issues that matter most to them and their communities.
Last time, the Youth Parliament chose to prioritise three topics: Mental Health, Life Skills in the Curriculum, and Littering and Plastic Waste, holding inquiries and publishing reports to present to the Welsh Government.
Cai Thomas Phillips, former Member for West Carmarthen and South Pembrokeshire says; "Young people's voices need to be at the heart of important decisions as we emerge from the pandemic; a better way of working, economic recovery after COVID and tackling environmental degradation. I really hope the next Youth Parliament will take their chance to look at these issues and much more. It's an amazing opportunity for anyone to give new ideas and opinions to the decision makers."
Llywydd of the Senedd, Elin Jones MS encouraged Wales' young voices to get involved in their Welsh Youth Parliament; "The first Welsh Youth Parliament showed us how passionate young people are about the issues which matter to them and their communities. Their voices need to be heard now more than ever.
"I encourage young people across Wales to get involved, to register to vote and be part of the conversation about the topics that should be prioritised by the next Youth Parliament. Your voice is powerful, and your views are important to us all."
More information about registration, topics and how to be part of the Welsh Youth Parliament are available on the website – https://youthparliament.senedd.wales/
Drakeford says Wales is not immune to Indian coronavirus
MARK DRAKEFORD, First Minister for Wales, has warned that Wales will not be immune from the Indian coronavirus variant as it becomes the dominant strain in England and Scotland.
He was speaking at the Welsh Government's coronavirus briefing as he detailed the results of the latest three-weekly lockdown review and announced that large outdoor events are set to go ahead once again.
He also urged people to come forward to get vaccinated, even if they had missed their appointment, saying it remained the best defence against the virus – even the new variant.
He said: "It is never too late to be vaccinated in Wales – if you are not yet one of the millions of people to have had a vaccine, you can still arrange an appointment. There are details on our website about how to do that."
Confirmed cases of COVID-19 in Wales remain at less than 10 cases per 100,000 people, which continues to be the lowest rate in the UK. This reflects the hard work of people throughout Wales to keep themselves and their families safe.
Our vaccination programme also continues to make extraordinary progress. More than85% of the adult population has now received their first dose of the vaccination and nearly half have completed the two-dose course.
However, the emergence and the spread of the more transmissible delta variant in parts of the UK – most notably in North West England – is a cause for concern. There are just under 100 cases in Wales, including a cluster in Conwy but we expect these numbers will increase.
We have the headroom to move to alert level one but we will do this in a phased way, focusing on outdoor events and activities in the first step. This phased approach will provide time for more data on the impact of this variant to become available and for more people to be vaccinated.
The changes to coronavirus regulations from the 7 June will therefore include:
Up to 30 people can meet outdoors, including in private gardens, outdoor hospitality and public places.
Larger outdoor organised gatherings and events, such as concerts, football matches and sporting activities, like organised running groups, will be able to go ahead for up to 4,000 people standing and 10,000 people seated. All organisers planning events and activities must undertake a full risk assessment and put in place measures to prevent the spread of coronavirus, including social distancing.
Up to three households can form an extended household.
We will consider further changes to the regulations on indoor activity later in the three-week cycle, if public health conditions allow. These will include:
The rule of six for meeting indoors in private homes and holiday accommodation.
Increasing numbers for indoor organised gatherings and restarting indoor events.

Opening ice skating rinks.
We have reviewed the Public Health (Protection from Eviction) (No.2) (Wales) (Coronavirus) Regulations 2021 and decided these will remain in place up for the time being but not exceeding June 30. We are considering further options to strengthen support for tenants. In the meantime, we would urge all tenants struggling to pay their rent to speak to their landlord and contact Citizen's Advice Cymru or Shelter Cymru for further help and support.
Cummings slates Government, Johnson, and Hancock
"THE TRUTH is that senior ministers, senior officials, senior advisers like me fell disastrously short of the standards that the public has a right to expect of its Government in a crisis like this.
"When the public needed us most, the Government failed.
"I would like to say to all the families of those who died unnecessarily how sorry I am for themistakes that were made and for my own mistakes at that."
Dominic Cummings' opening statement to the Covid-19: Lessons Learned Committee of the House of Commons is an attention-grabbing one.
The rest of his evidence was no less damning of Westminster's response in the early days of the pandemic.
It revealed a government in which discussions at Cobra meetings, supposedly the most secure and confidential of briefings, were routinely leaked to the media. It showed a PM who went away on holiday as the crisis broke. The Government failed to follow the logic of the science presented to it and took weeks to understand the pandemic's capacity to overwhelm the NHS.
And – as Mr Cummings said – 'unbelievably' we have a government whose response to the crisis at a critical time was put on the back burner to deal with a complaint by the PM's fiancé about a disobliging story about her dog.
CUMMINGS HAS PAPER TRAIL
Suppose Mr Cummings, like so many others, made his assertion without a paper trail. In that case, his remarks could be interpreted as so much self-serving nonsense and a study in revenge. However, he has the paperwork, the email trail, the journal entries, the secret WhatsApp chats to back up his account.
His story got extra heft by his clear expression of regret that he had not obtained an independent view of the Government's data earlier. When he did deliver data to those outside Downing Street, the extent of the crisis became apparent.
He made it clear the Government could have got better insight sooner and taken steps towards lockdown six weeks before it did.
The Prime Minister maintained 'this new swine-flu thing' was less of a risk than economic damage from overreaction throughout February, even as infections and deaths escalated.
However, the data was wrong. According to Mr Cummings, had the models been checked against live data from Intensive Care Units concerning Covid infections, it would've been evident the models presented to the Government and upon which it based its decisions were totally flawed.
NO PLANNING
In a withering assessment, Dominic Cummings said the more people criticised the plan, or lack of one, the more people on the inside believed their critics lacked knowledge.
If there'd been proper scrutiny and interrogation of what Ministers were being told, "we would have figured out at least six weeks earlier that there was an alternative plan".
The original plan, he said, was "complete garbage".
More than that, the Department of Health's 'plan' amounted to no more than a press release.
The Department of Health was 'a smoking ruin', he claimed. There was no plan for shielding, support, emergency procurement. The Department of Health failed to appreciate the size of the crisis and stuck to its normal procurement channels until it was almost out of PPE. The Department of Health refused to buy ventilators because their price had risen.
He suggested a proposal – seriously advanced for consideration – that people hold the equivalent of 'chickenpox parties' was met with disbelief by scientists who had to point out that chickenpox was not killing hundreds of thousand people worldwide.
HANCOCK BRANDED A LIAR
Dominic Cummings turned personal fire onto Matt Hancock, who remains the Secretary of State for Health.
He accused Mr Hancock of lying and that the Health Secretary's conduct merited his instant dismissal.
He had earlier mentioned the Health Secretary's denial that the Government pursued a herd immunity policy that formed a vital element of the Government's then-approach.
Dominic Cummings said Matt Hancock "for lying to everybody in multiple occasions in meeting after meeting in the cabinet room and publicly".
Crucially, Mr Cummings said the Cabinet Secretary (Mark Sedwill, the UK's most senior civil servant) told him and the Prime Minister that he did not trust Matt Hancock to be truthful. He had notes of the meeting in which that remark was made.
Mark Sedwill, Mr Cummings claimed, told Boris Johnson that the cabinet system was not set up to deal with a minister like Matt Hancock, who – he alleged Mr Sedwill said – repeatedly lied in meetings.
He alleged Mr Hancock deliberately delayed implementing a proper track and trace system to meet an arbitrary testing target.
JOHNSON DUCKS THE QUESTIONS
As the Committee took a break, Prime Minister's Questions opened in the House of Commons.
Asked about Dominic Cummings' evidence, the Prime Minister failed to deny key allegations from it when asked by opposition leader Kier Starmer.
Instead, Boris Johnson deflected the questions by referring to a public inquiry. Mr Johnson refused to give a date for that inquiry's start.
Mr Johnson seemed to decide poking the hornets' nest would invite further disclosures from Mr Cummings, more damning than the testimony already given.
The picture Mr Cummings painted was chaos at the heart of Government, institutional complacency, lack of expertise in the key departments, and – tellingly – a Prime Minister and Cabinet with only a tenuous grasp on the urgency of the situation.
Given a chance to plan for different scenarios and allocate adequate resources, the Prime Minister and other key ministers preferred to look on the sunny side, hope for the best, and expect something to turn up.
The PM took his opportunity to have a holiday.
Nothing Mr Cummings said was more telling than his revelation that the reason the UK did not enter lockdown sooner was the Government – including the civil service – did not have a plan. The part of the civil service supposed to deal with civil emergencies couldn't cope because it lacked expertise in the response it was supposed to handle. Planning was always based on a peak of the virus twelve weeks in the future from the date of any meeting.
The pandemic's first wave peaked in late April. The Government, as late as March 14, planned for a peak in June.
JOHNSON LIKE THE MAYOR IN JAWS
Mr Cummings' account of a shielding plan drawn up over two all-night brainstorming sessions after the lockdown's announcement was hair-raising. At the eleventh hour it emerged the UK hadn't taken account of vulnerable groups' protection.
As the pandemic raged and demands made to put a brake on overseas travel, Dominic Cummings claimed the PM didn't want one. He painted a picture of a media-obsessed Boris Johnson swayed by press campaigns against taking preventative action.
Mr Cummings explained Mr Johnson's behaviour was like the Mayor's in Jaws. He wanted to keep the beach open, even as the shark ate the swimmers.
On a broader topic, Dominic Cummings criticised a 'crackers' political system that allowed people like him and Boris Johnson to exercise such power during an emergency when they were unqualified to deal with one.
Mr Cummings' tarter observations about the ability of the UK's political parties included a stinging attack on how political parties select and support their leaders.
To summarise his view: he suggested the problem with the political system in this country is that voters had a choice between people like Jeremy Corbyn and Boris Johnson at the last election.
He concluded from that statement that the parties need to look at themselves to find out why they put 'that sort of person' forward for office.
That's an issue beyond the current inquiry's scope. 'Teflon Al Johnson' will be very grateful it is after Wednesday's hearing.
Aussie trade deal sells out Welsh farmers
THE WESTMINSTER government's wish to conclude a zero-tariff trade deal with Australia will put the future of Welsh livestock farming at risk.

That's the unanimous view of Welsh farming organisations, who are aghast that allowing products produced to lower animal welfare standards will threaten the viability of Welsh farms and have disastrous consequences for our rural economy.

Earlier this week, The Financial Times exposed tensions in the Westminster Cabinet between DEFRA and the Department of International Trade.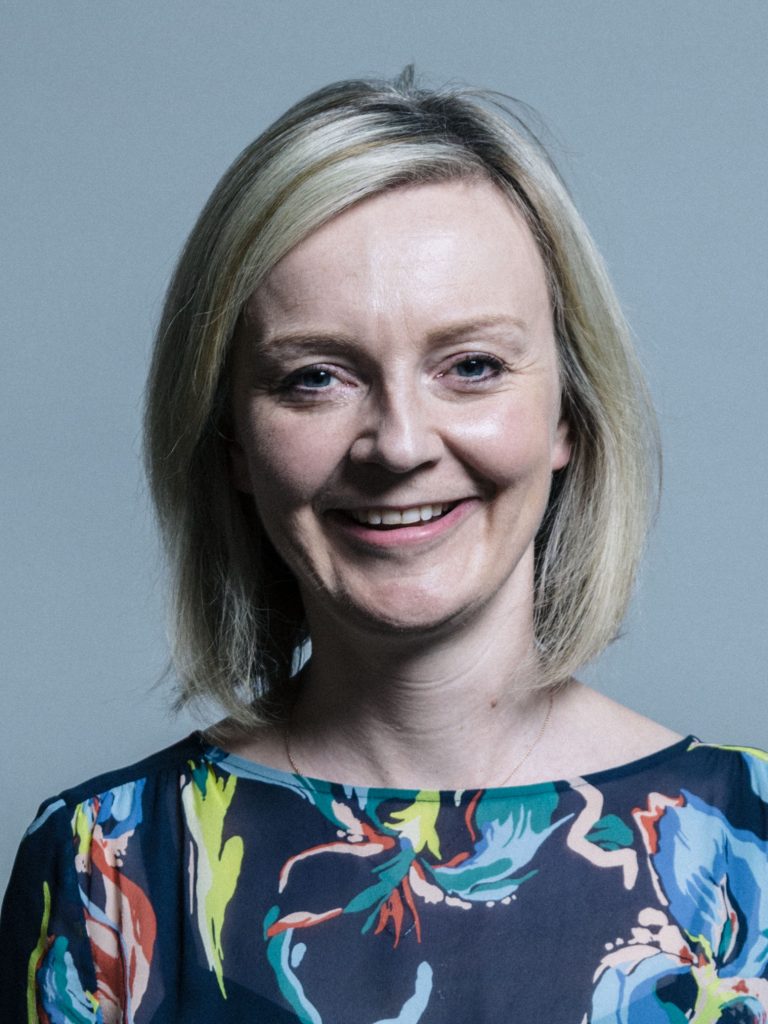 The article said that George Eustice, Secretary of State for Rural Affairs and Cabinet Office Secretary Michael Gove opposed International Trade Secretary Liz Truss' wish to conclude a post-Brexit trade deal at any cost.
THE PROMISE AND THE THREAT
In addition to potentially undermining the UK's farming industry, there are serious concerns that cheaply produced new food imports will pressure livestock farmers to intensify their practices to compete. This would harm animal welfare and environmental standards across the UK.

Previous Secretary of States for Environment, Food and Rural Affairs, Michael Gove MP and Theresa Villiers MP, and the current Secretary of State, George Eustice MP, have repeatedly asserted the Government's firm commitment to maintaining the UK's high food and environmental standards in any circumstance.#

Despite this, key amendments to both the Agriculture Bill and the Trade Bill, aimed at safeguarding British standards and protecting UK producers were repeatedly defeated by the Government in Parliament.

In fact, due to loopholes in the recently passed Trade Bill, the Government will now be able to approve the import of animal and agricultural products of a lower standard than currently permitted in the UK and make sweeping changes to existing food safety regulations without consultation.
WG FEARS IMPACT ON RURAL WALES
Welsh Government ministers' responses to the International Trade Secretary's position were condemnatory.

Economy Minister, Vaughan Gething said: "Farmers and food producers play a crucial role in our society, economy and environment.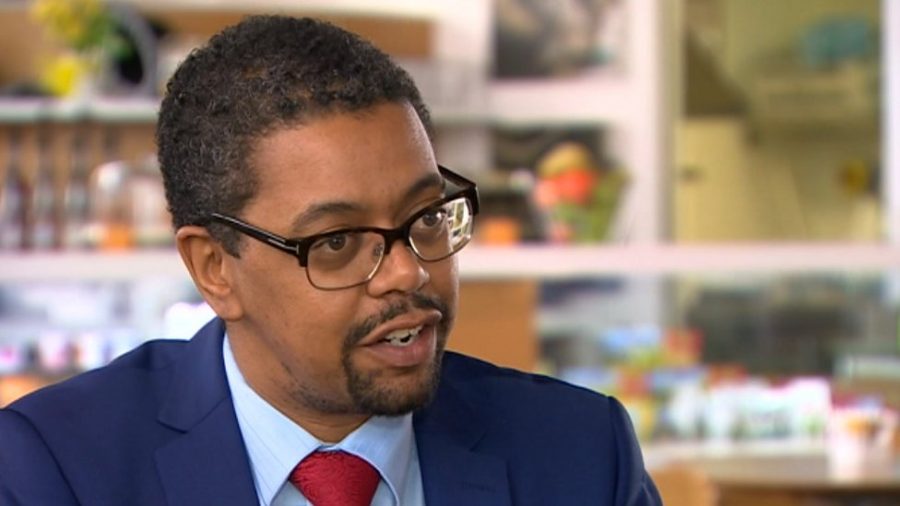 "We have been very clear with the UK Government that any new trade deals must not cause an un-level playing field, by giving food importers with lower standards an economic advantage in our market compared to our own producers.

Rural Affairs Minister Lesley Griffiths added: "We are extremely proud of the high food safety standards we have here in Wales, including standards around animal health and welfare, traceability, environment and food safety.

"No trade agreement should ever undermine that or our domestic legislation, and Welsh Government has consistently made this point to the UK Government."

We followed up those remarks by asking what representations the Welsh Government made and when.

A spokesperson told us: "We have frequent contact with UK Government, through both the Department for Environment, Food and Rural Affairs and the Department of International Trade at all stages of FTA negotiations. This includes weekly meetings on the Australian FTA.

"We are consistently clear in these meetings that new FTAs must not create an un-level playing field for our own producers.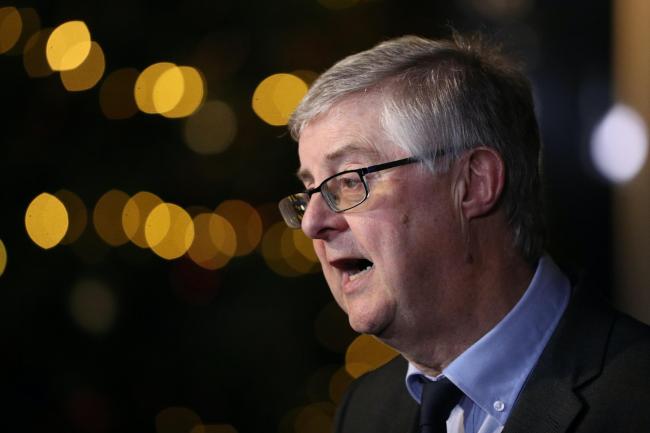 "The First Minister raised this issue with the Chancellor of the Duchy of Lancaster and Minister for the Cabinet Office, Michael Gove MP on Wednesday afternoon (May 19)."
AUSSIE FREE TRADE DEAL WILL UNDERMINE STANDARDS
The same day, FUW President Glyn Roberts met with UK Trade Minister Greg Hands.

Speaking after the meeting, FUW President Glyn Roberts said: "Both the minister and I agreed wholeheartedly that we must seek new trade opportunities for UK agriculture and other industries.

"However, we made our concerns regarding the adverse impacts of a liberal deal with Australia very clear."

Mr Roberts said that he and the Minister discussed a host of issues during the meeting, including the potential benefits for Welsh agriculture of the UK's membership of the Comprehensive and Progressive Agreement for Trans-Pacific Partnership (CPTPP), which the UK is currently seeking.
"The reality is that a deal that liberalises access to the UK market for Australian beef and lamb means a lowering of standards and will have adverse consequences for UK farmers.

"While this may not be an immediate concern given current exports to the UK, we have to look at what might happen in the future. After all, if Australia didn't believe they would increase food exports to the UK significantly at some point, they wouldn't be fighting so hard to ensure it is in a trade agreement."

Mr Roberts said The union had also highlighted the gulf between the standards required of farmers in Wales and the UK and the far lower standards required in Australia.

"The Queen's speech has just reiterated UK Government plans to tighten up animal movement rules, and Wales looks set to follow suit.

"Our current maximum animal journey time is already eight hours, but it is forty-eight hours – six times higher in Australia. Other concerns include the significant differences between animal traceability requirements, given that what is allowed in Australia would be completely illegal here."

"The political pressure on the Government to announce a trade deal should not override the UK government's duty to negotiate a deal that upholds its own promises and our values by preventing food produced to lower standards from being sold in the UK – however long that negotiation takes, or even if it means walking away from negotiations," Mr Roberts added.
DOGMA TRUMPING OUR NATIONAL INTEREST
TFA Cymru Chairman Dennis Matheson told The Herald: "The UK Government is at risk of allowing politics to trump our national interest in being over keen to get a trade agreement over the line without properly thinking through its consequences.

"There is no pretence that, from the perspective of the agricultural industry, trade deals with Australia and New Zealand would not have been at the top of our agenda. Clearly, both countries have got their sights set on ramping up exports of beef, sheep, and dairy to the UK.

"Welsh farmers stand to lose out considerably if this comes to fruition. That will be hugely damaging to the Welsh economy, tourism, and the environment. We must ensure we do not let in imports which fall below the environmental and animal welfare requirements imposed upon producers in Wales."

19 farming bodies across various sectors and from all four nations of the UK have agreed on five principles of crucial importance to UK food and farming in the negotiations.

NFU Cymru President John Davies said: "We know that agriculture is almost always the last chapter to be finalised in any trade deal, and as these talks reach an advanced stage its important negotiators take on board the five detailed principles agreed.

"The government's repeated commitments to safeguard our own standards and not undercut UK farmers through unfair competition are encouraging, and we support their ambition to liberalise trade.

"We know that if we're to open up the opportunities of new markets overseas for UK farmers, we will have to offer greater access to our own markets in return. However, this trade-off needs to be balanced, and we need to make sure concessions to our hugely valuable home market are not given away lightly."
WESTMINSTER RISKS 'IRREVERSIBLE DAMAGE'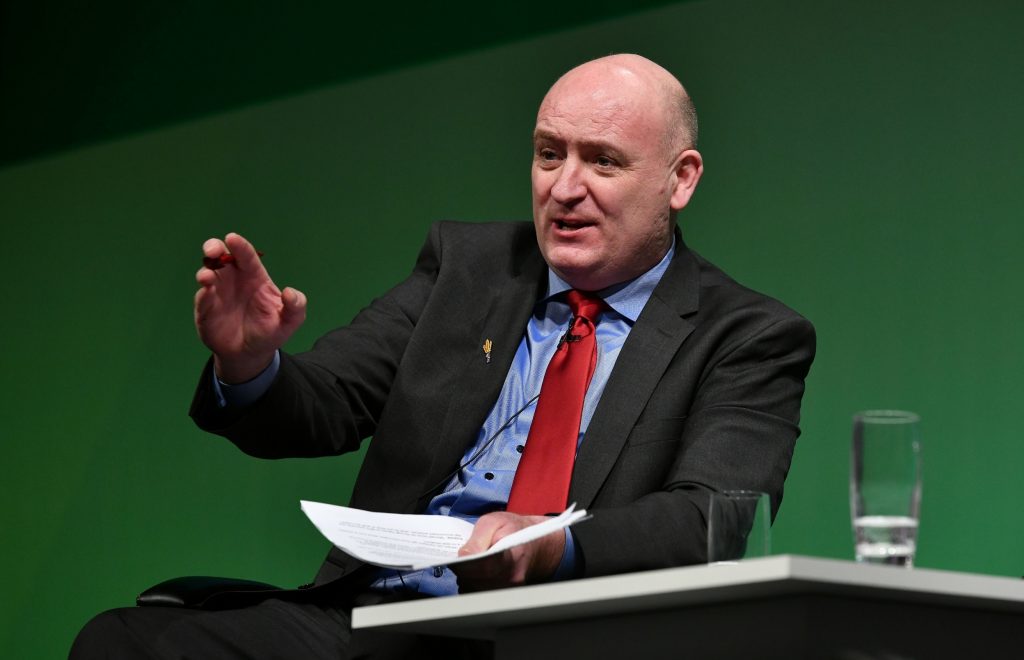 John Davies continued: "There is a very real risk that, if we get it wrong, UK farming will suffer irreversible damage rather than flourish in the way we all desire, to the detriment of our environment, our food security and our rural communities.

"The British government faces a choice. It must recognise that zero-tariff trade on all imports of products such as beef and lamb means British farming, working to its current high standards, will struggle to compete.

"At a time when government has placed huge importance on its aim of levelling up, this would fundamentally undermine any ambition to narrow the rural-urban divide or to ensure all parts of the UK are included in the government's desire to build back in the months ahead."

Julie Barratt, President of the Chartered Institute of Environmental Health said: "Despite repeated assurances from a string of Environment Secretaries, the mood music does not look good for UK food standards and animal welfare when it comes to this potential deal with Australia.

"Adopting a zero-tariff and zero-quota approach to food imports from Australia risks the UK market being flooded with cheaper produce and undercutting UK farmers, forcing our farmers to adopt lower standards just to be able to compete.

"There are also serious questions about how importing cheaper food from the other side of the world impacts on the UK's food security or sustainability, or how it helps the Government meet its wider environmental pledges or commitment to achieving net-zero.

"We are calling on the UK Government to stick to its environmental commitments and to not undermine our high food standards in an attempt to get a trade deal over the line."