Aussie trade deal sells out Welsh farmers
THE WESTMINSTER government's wish to conclude a zero-tariff trade deal with Australia will put the future of Welsh livestock farming at risk.

That's the unanimous view of Welsh farming organisations, who are aghast that allowing products produced to lower animal welfare standards will threaten the viability of Welsh farms and have disastrous consequences for our rural economy.

Earlier this week, The Financial Times exposed tensions in the Westminster Cabinet between DEFRA and the Department of International Trade.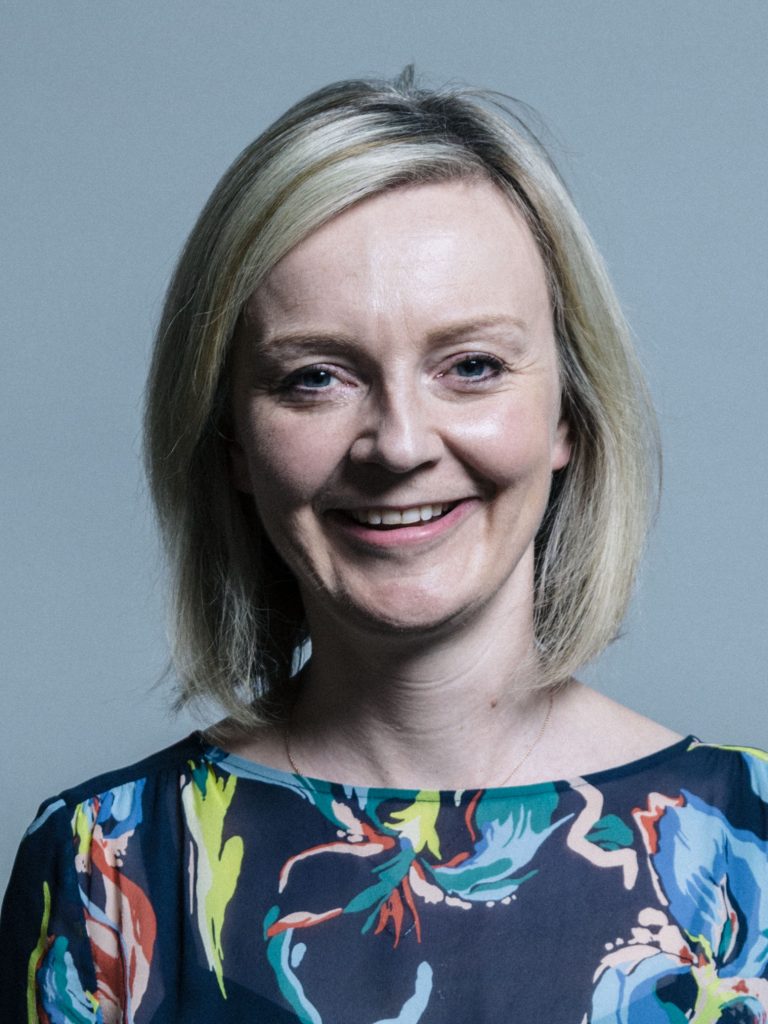 The article said that George Eustice, Secretary of State for Rural Affairs and Cabinet Office Secretary Michael Gove opposed International Trade Secretary Liz Truss' wish to conclude a post-Brexit trade deal at any cost.
THE PROMISE AND THE THREAT
In addition to potentially undermining the UK's farming industry, there are serious concerns that cheaply produced new food imports will pressure livestock farmers to intensify their practices to compete. This would harm animal welfare and environmental standards across the UK.

Previous Secretary of States for Environment, Food and Rural Affairs, Michael Gove MP and Theresa Villiers MP, and the current Secretary of State, George Eustice MP, have repeatedly asserted the Government's firm commitment to maintaining the UK's high food and environmental standards in any circumstance.#

Despite this, key amendments to both the Agriculture Bill and the Trade Bill, aimed at safeguarding British standards and protecting UK producers were repeatedly defeated by the Government in Parliament.

In fact, due to loopholes in the recently passed Trade Bill, the Government will now be able to approve the import of animal and agricultural products of a lower standard than currently permitted in the UK and make sweeping changes to existing food safety regulations without consultation.
WG FEARS IMPACT ON RURAL WALES
Welsh Government ministers' responses to the International Trade Secretary's position were condemnatory.

Economy Minister, Vaughan Gething said: "Farmers and food producers play a crucial role in our society, economy and environment.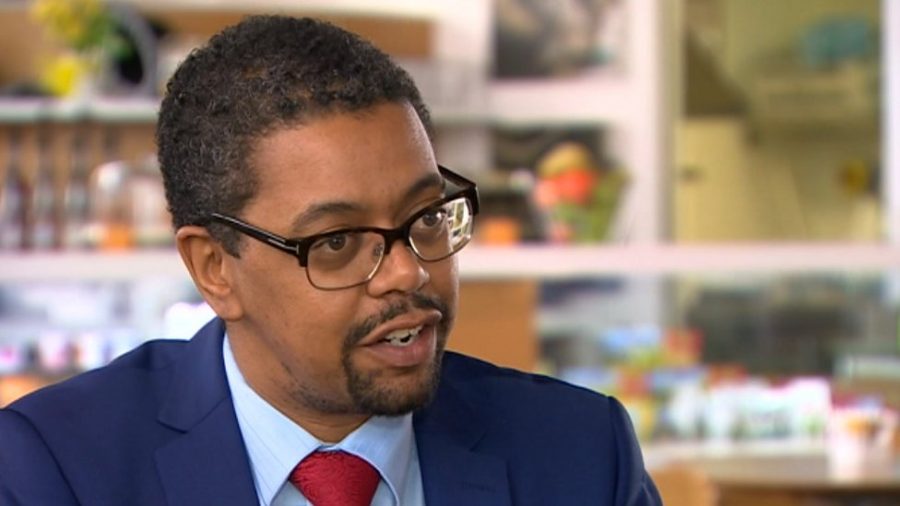 "We have been very clear with the UK Government that any new trade deals must not cause an un-level playing field, by giving food importers with lower standards an economic advantage in our market compared to our own producers.

Rural Affairs Minister Lesley Griffiths added: "We are extremely proud of the high food safety standards we have here in Wales, including standards around animal health and welfare, traceability, environment and food safety.

"No trade agreement should ever undermine that or our domestic legislation, and Welsh Government has consistently made this point to the UK Government."

We followed up those remarks by asking what representations the Welsh Government made and when.

A spokesperson told us: "We have frequent contact with UK Government, through both the Department for Environment, Food and Rural Affairs and the Department of International Trade at all stages of FTA negotiations. This includes weekly meetings on the Australian FTA.

"We are consistently clear in these meetings that new FTAs must not create an un-level playing field for our own producers.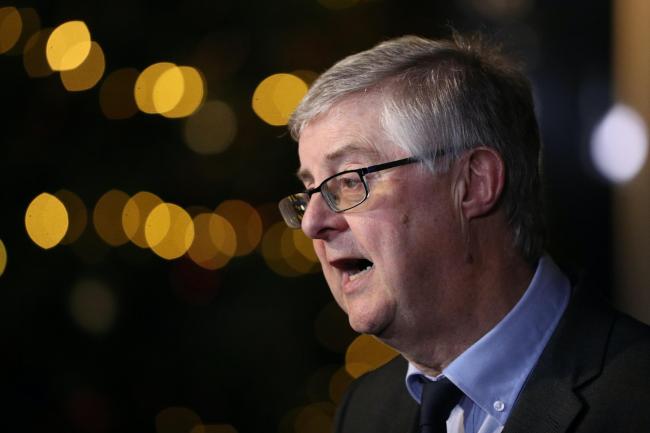 "The First Minister raised this issue with the Chancellor of the Duchy of Lancaster and Minister for the Cabinet Office, Michael Gove MP on Wednesday afternoon (May 19)."
AUSSIE FREE TRADE DEAL WILL UNDERMINE STANDARDS
The same day, FUW President Glyn Roberts met with UK Trade Minister Greg Hands.

Speaking after the meeting, FUW President Glyn Roberts said: "Both the minister and I agreed wholeheartedly that we must seek new trade opportunities for UK agriculture and other industries.

"However, we made our concerns regarding the adverse impacts of a liberal deal with Australia very clear."

Mr Roberts said that he and the Minister discussed a host of issues during the meeting, including the potential benefits for Welsh agriculture of the UK's membership of the Comprehensive and Progressive Agreement for Trans-Pacific Partnership (CPTPP), which the UK is currently seeking.
"The reality is that a deal that liberalises access to the UK market for Australian beef and lamb means a lowering of standards and will have adverse consequences for UK farmers.

"While this may not be an immediate concern given current exports to the UK, we have to look at what might happen in the future. After all, if Australia didn't believe they would increase food exports to the UK significantly at some point, they wouldn't be fighting so hard to ensure it is in a trade agreement."

Mr Roberts said The union had also highlighted the gulf between the standards required of farmers in Wales and the UK and the far lower standards required in Australia.

"The Queen's speech has just reiterated UK Government plans to tighten up animal movement rules, and Wales looks set to follow suit.

"Our current maximum animal journey time is already eight hours, but it is forty-eight hours – six times higher in Australia. Other concerns include the significant differences between animal traceability requirements, given that what is allowed in Australia would be completely illegal here."

"The political pressure on the Government to announce a trade deal should not override the UK government's duty to negotiate a deal that upholds its own promises and our values by preventing food produced to lower standards from being sold in the UK – however long that negotiation takes, or even if it means walking away from negotiations," Mr Roberts added.
DOGMA TRUMPING OUR NATIONAL INTEREST
TFA Cymru Chairman Dennis Matheson told The Herald: "The UK Government is at risk of allowing politics to trump our national interest in being over keen to get a trade agreement over the line without properly thinking through its consequences.

"There is no pretence that, from the perspective of the agricultural industry, trade deals with Australia and New Zealand would not have been at the top of our agenda. Clearly, both countries have got their sights set on ramping up exports of beef, sheep, and dairy to the UK.

"Welsh farmers stand to lose out considerably if this comes to fruition. That will be hugely damaging to the Welsh economy, tourism, and the environment. We must ensure we do not let in imports which fall below the environmental and animal welfare requirements imposed upon producers in Wales."

19 farming bodies across various sectors and from all four nations of the UK have agreed on five principles of crucial importance to UK food and farming in the negotiations.

NFU Cymru President John Davies said: "We know that agriculture is almost always the last chapter to be finalised in any trade deal, and as these talks reach an advanced stage its important negotiators take on board the five detailed principles agreed.

"The government's repeated commitments to safeguard our own standards and not undercut UK farmers through unfair competition are encouraging, and we support their ambition to liberalise trade.

"We know that if we're to open up the opportunities of new markets overseas for UK farmers, we will have to offer greater access to our own markets in return. However, this trade-off needs to be balanced, and we need to make sure concessions to our hugely valuable home market are not given away lightly."
WESTMINSTER RISKS 'IRREVERSIBLE DAMAGE'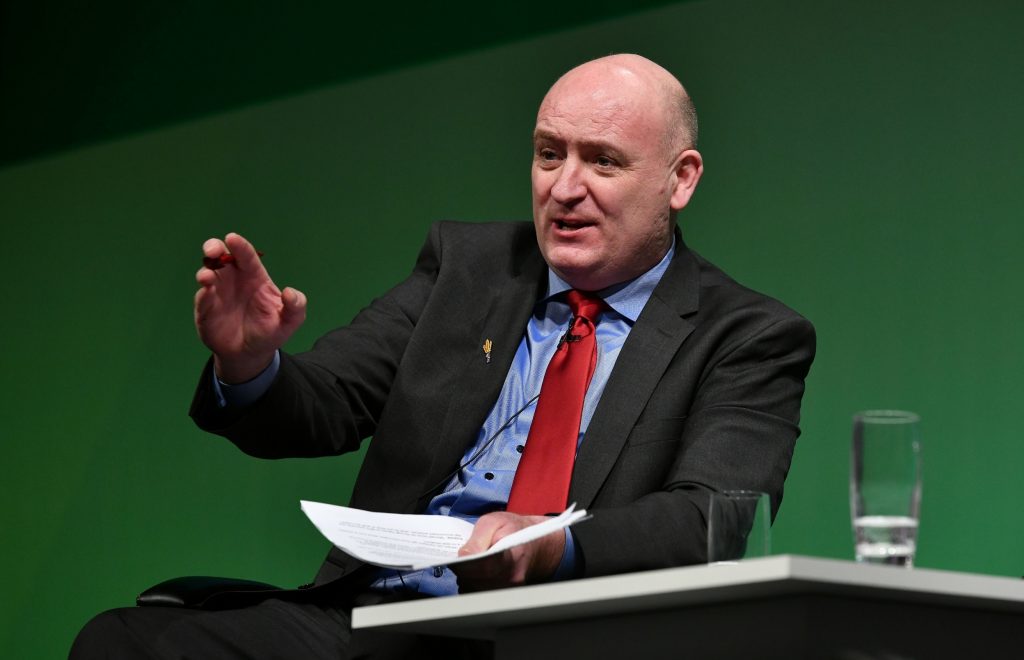 John Davies continued: "There is a very real risk that, if we get it wrong, UK farming will suffer irreversible damage rather than flourish in the way we all desire, to the detriment of our environment, our food security and our rural communities.

"The British government faces a choice. It must recognise that zero-tariff trade on all imports of products such as beef and lamb means British farming, working to its current high standards, will struggle to compete.

"At a time when government has placed huge importance on its aim of levelling up, this would fundamentally undermine any ambition to narrow the rural-urban divide or to ensure all parts of the UK are included in the government's desire to build back in the months ahead."

Julie Barratt, President of the Chartered Institute of Environmental Health said: "Despite repeated assurances from a string of Environment Secretaries, the mood music does not look good for UK food standards and animal welfare when it comes to this potential deal with Australia.

"Adopting a zero-tariff and zero-quota approach to food imports from Australia risks the UK market being flooded with cheaper produce and undercutting UK farmers, forcing our farmers to adopt lower standards just to be able to compete.

"There are also serious questions about how importing cheaper food from the other side of the world impacts on the UK's food security or sustainability, or how it helps the Government meet its wider environmental pledges or commitment to achieving net-zero.

"We are calling on the UK Government to stick to its environmental commitments and to not undermine our high food standards in an attempt to get a trade deal over the line."
Economic value of red meat sector rises
THE VALUE of the iconic beef, lamb and pork sectors to the Welsh economy rose in 2020, as consumers turned to local, sustainable, quality food during the COVID pandemic, according to analysis by Hybu Cig Cymru – Meat Promotion Wales (HCC).New figures from the Welsh Government 'Aggregate Agricultural Output and Income' report show that the total value of agricultural output in Wales for 2020 is projected to stand at £1.7billion – a 6.2% (or £99 million) increase on the provisional figure for 2019.

Cattle and sheep account for 44% of this total at £750million; the highest proportion recorded since 2016. The agricultural output value for Wales's pig sector also increased (by 34.3% or £2 million) to a value of £8 million.
The figures reflect the strength of the livestock sector in Wales and sit in contrast to Total Income From Farming (TIFF) figures for the UK as a whole newly released by Defra. Although the TIFF figures are a different form of measuring farm production, the UK data concurs that the livestock sector has had a strong year, but in other parts of Britain, this was more than offset by poor harvests in the arable sector.

Demand for beef and lamb have been strong in the domestic retail market since the immediate aftermath of the first COVID lockdown in spring 2020. After initial market volatility, marketing campaigns by HCC and other bodies encouraged consumers to recreate restaurant meals at home.

Over the past 12 months, domestic retail sales of lamb and beef have trended consistently higher, with spending on lamb 20% higher than the previous year. Sales at independent high street butchers are also strong.

Research shows many demographic groups, including families with children, buying more beef and lamb than previously, and turning to quality home-grown produce.

HCC Data Analyst Glesni Phillips said, "The strong demand for red meat from the domestic consumer has helped drive market prices for beef and lamb at Welsh livestock markets in the second half of 2020 and into the early months of 2021.

"It's no surprise, therefore, to see that the overall value of the industry is projected to have grown. We have seen inflation in the costs on farmers, which offset some of the gains from improved market price; however, it's heartening to see consumers' support for quality Welsh produce."Welsh Lamb and Welsh Beef remain key drivers of our rural economy, and given their excellent brand reputation, they act as flagship products for the growing Welsh food and drink sector."Further analysis of the aggregate output and income figures for Welsh farms are available in HCC's latest monthly market bulletin.
Ian Rickman: 2021 is a critical year for Wales' farming future
THE INCREASINGLY negative narrative around livestock farming and its portrayed impact on the environment and climate change has led to farmers in Wales standing up to tell their stories and highlight the positive impact livestock farming has.

Through the Farmers' Union of Wales' campaign 'Guardians of the Welsh Land', farmers are addressing misleading claims by various groups about the role livestock farming plays in relation to climate change and the environment.  Launching the campaign, FUW Deputy President Ian Rickman said: "The FUW has consistently recognised the threat represented by climate change and the need to take action. This is clear from a cursory look at our manifestos and policy documents published over the past twenty years.

"We know that farming is already responsible for a critical carbon resource in soils, woodland and semi-natural habitats and I'm pleased to launch the FUW's environment campaign – 'Guardians of the Welsh Land' from my home farm here in Carmarthenshire today. As farmers are the most trusted link in the supply chain, they are best placed to communicate their stories, helping to address consumer concerns and influencing political agendas. Members can also look forward to a variety of webinars over the coming months, which will focus on the different challenges ahead for the industry and how to overcome them.

"There is no question in our mind that we need to counteract the continuation by the anti-farming lobby of their campaign to vilify and belittle domestic food producers.  These attacks are corrosive and grossly misleading, negatively influencing consumer perception of the industry and influencing political agendas on a global scale."
Mr Rickman added that 2021 is an important year for these types of conversations.
"Knocking on our door are the United Nations Food Systems Summit and COP26. The FUW has been engaging with these conversations at an international level and shares some concerns with other industries across the globe about the wider narrative and ambitions set out in inconspicuous looking documents. Plans, we and the general public don't support.  Telling the positive story of the guardians of our Welsh land is now more important than ever," he said.
Starting in the first week of June, the campaign introduces four farmers all of whom tell the story of how they are addressing environmental and climate change needs in their unique ways: Carmarthenshire organic sheep farmer Phil Jones, the Roberts family from Meirionnydd, Ceredigion dairy farmers Lyn and Lowri Thomas and FUW President Glyn Roberts who farms with his daughter Beca at Dylasau Uchaf in Snowdonia.

"The campaign will further highlight that Welsh farmers are rising to the challenge of improving soil health and increasing organic matter in soils, improvements which represent further opportunities for sequestering more carbon. These improvements, the campaign will highlight, are achieved through specific livestock grazing patterns and rest periods. The campaign is also clear that the correct options, guidance and rewards are required to encourage more farmers to adopt such systems," said Mr Rickman.

Soil, the campaign will stress, is a long term investment and at present, around 410 million tonnes of carbon is stored in Welsh soils and 75,700 hectares of Wales' woodland (25%) is on farmland, representing an important and growing carbon sink.

"As acknowledged in Natural Resources Wales' State of Natural Resources Report, using land for food production is an essential part of natural resource use and management.  Whilst we acknowledge that  agricultural intensification has undeniably had negative impacts on some species and ecosystems, there is overwhelming evidence that other factors, including reductions in agricultural activity and afforestation, have also had severe negative impacts," he added.
Excellent Easter for lamb sales
Lamb proved a popular choice for consumers over Easter with retail sales soaring above the last two years. This demand has been reflected at livestock markets where farmgate prices are still standing strong.
At a time when lamb is always a firm favourite, this year people of all ages were both buying and spending more as a result of a renewed interest in sourcing quality, local produce and cooking at home.
In the 12 weeks to 18 April 2021, the total volume purchased was up 14.8% on the year, and 6.0% higher than in 2019. Consumer spend on lamb reached £190.0 million, which was 18.7% more than in 2020 and 14.6% higher than the same period in 2019.
Lamb leg roasting joints were the most sought-after cuts despite the fact that Covid-19 restrictions on large gatherings remained, followed by chops and mince.
Hybu Cig Cymru – Meat Promotion Wales' (HCC) Data Analyst, Glesni Phillips said: "Lamb performed exceptionally well over the Easter period this year. It saw a 10.2% increase in the number of buyers engaging with the product and a rise of 3.3% in the frequency of which lamb was bought.
"The average price of lamb was also higher, but this obviously did not deter new buyers. The figures show that there are new buyers in all age categories, but this is especially true for shoppers aged under 45 years and those with children.
"The pandemic has led to more consumers cooking at home, giving many the opportunity to realise and enjoy the exceptional qualities and versatility of Welsh Lamb, and at the same time, support the local economy."
Butchers also benefitted from the popularity of lamb in the run-up to Easter with total spend increasing by 16.1% on the year. The volume sold also increased, by 12.6%.
Glesni Phillips added: "As we approach the end of Spring, the consumer demand for lamb is continuing. This can be seen in the liveweight lamb prices which remain strong when compared to historical averages, with the average SQQ in Wales standing at 329.7p/kg in Wales for the week ending 15 May 2021.
"New season lambs are now entering the market – they accounted for over 70% of lambs at auction in Wales during the latest week – but the supply is still relatively tight. HCC is looking forward to working with retailers over the coming months on new activity, which will include in-store marketing, press and targeted digital communication to maintain this growth in sales. Butchers, who demonstrated their key role in the community during the pandemic, will also be offered training on a number of key skills to boost their sales even further."