Aussie trade deal sells out Welsh farmers
THE WESTMINSTER government's wish to conclude a zero-tariff trade deal with Australia will put the future of Welsh livestock farming at risk.

That's the unanimous view of Welsh farming organisations, who are aghast that allowing products produced to lower animal welfare standards will threaten the viability of Welsh farms and have disastrous consequences for our rural economy.

Earlier this week, The Financial Times exposed tensions in the Westminster Cabinet between DEFRA and the Department of International Trade.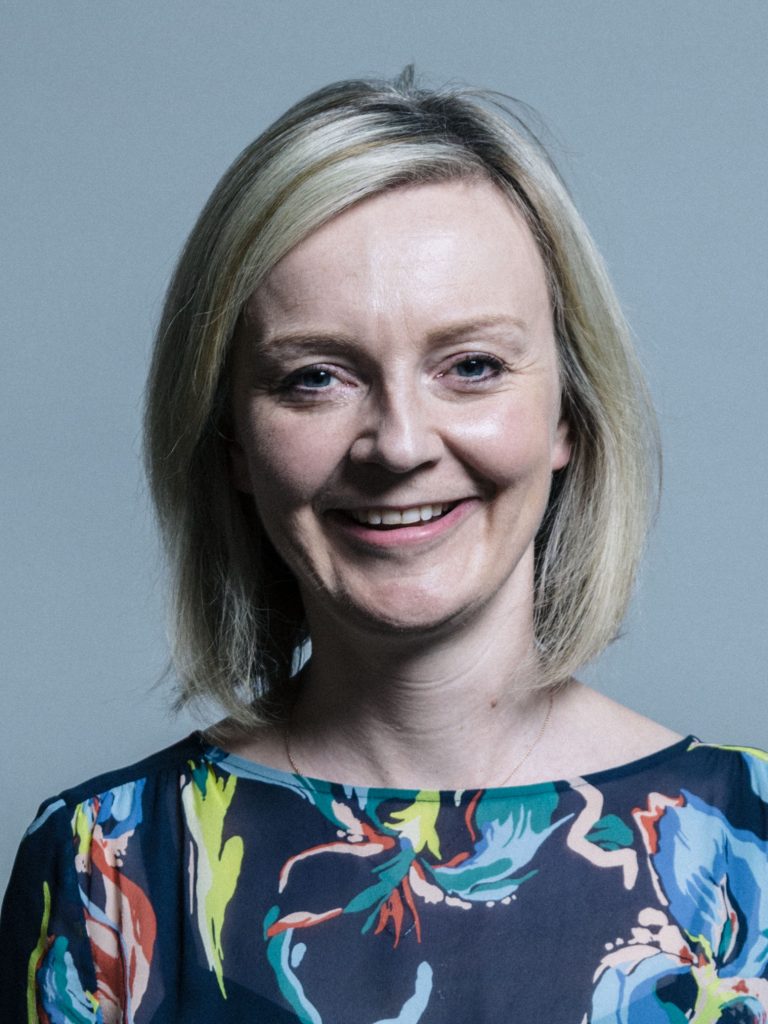 The article said that George Eustice, Secretary of State for Rural Affairs and Cabinet Office Secretary Michael Gove opposed International Trade Secretary Liz Truss' wish to conclude a post-Brexit trade deal at any cost.
THE PROMISE AND THE THREAT
In addition to potentially undermining the UK's farming industry, there are serious concerns that cheaply produced new food imports will pressure livestock farmers to intensify their practices to compete. This would harm animal welfare and environmental standards across the UK.

Previous Secretary of States for Environment, Food and Rural Affairs, Michael Gove MP and Theresa Villiers MP, and the current Secretary of State, George Eustice MP, have repeatedly asserted the Government's firm commitment to maintaining the UK's high food and environmental standards in any circumstance.#

Despite this, key amendments to both the Agriculture Bill and the Trade Bill, aimed at safeguarding British standards and protecting UK producers were repeatedly defeated by the Government in Parliament.

In fact, due to loopholes in the recently passed Trade Bill, the Government will now be able to approve the import of animal and agricultural products of a lower standard than currently permitted in the UK and make sweeping changes to existing food safety regulations without consultation.
WG FEARS IMPACT ON RURAL WALES
Welsh Government ministers' responses to the International Trade Secretary's position were condemnatory.

Economy Minister, Vaughan Gething said: "Farmers and food producers play a crucial role in our society, economy and environment.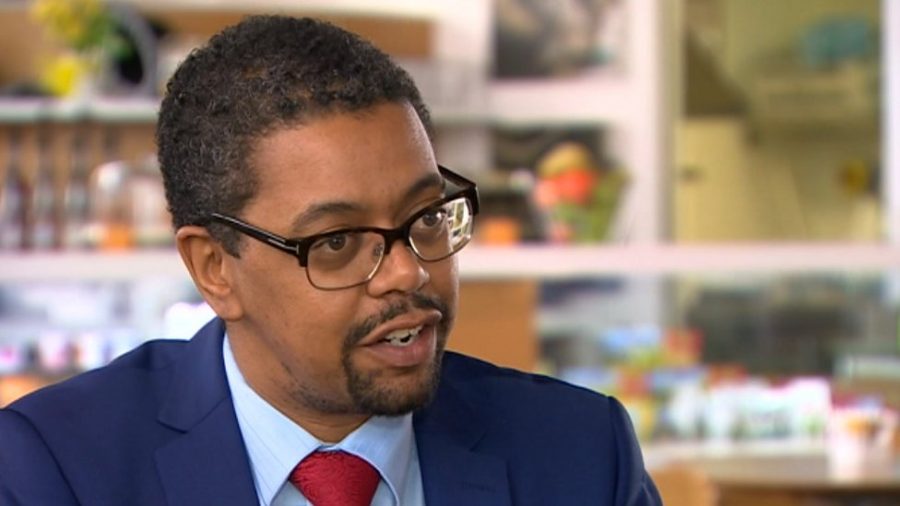 "We have been very clear with the UK Government that any new trade deals must not cause an un-level playing field, by giving food importers with lower standards an economic advantage in our market compared to our own producers.

Rural Affairs Minister Lesley Griffiths added: "We are extremely proud of the high food safety standards we have here in Wales, including standards around animal health and welfare, traceability, environment and food safety.

"No trade agreement should ever undermine that or our domestic legislation, and Welsh Government has consistently made this point to the UK Government."

We followed up those remarks by asking what representations the Welsh Government made and when.

A spokesperson told us: "We have frequent contact with UK Government, through both the Department for Environment, Food and Rural Affairs and the Department of International Trade at all stages of FTA negotiations. This includes weekly meetings on the Australian FTA.

"We are consistently clear in these meetings that new FTAs must not create an un-level playing field for our own producers.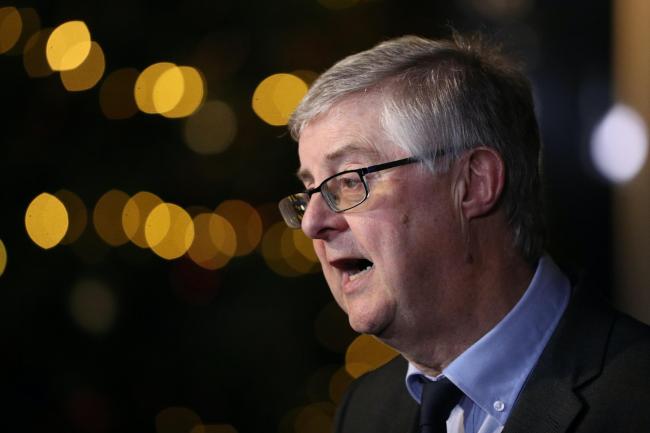 "The First Minister raised this issue with the Chancellor of the Duchy of Lancaster and Minister for the Cabinet Office, Michael Gove MP on Wednesday afternoon (May 19)."
AUSSIE FREE TRADE DEAL WILL UNDERMINE STANDARDS
The same day, FUW President Glyn Roberts met with UK Trade Minister Greg Hands.

Speaking after the meeting, FUW President Glyn Roberts said: "Both the minister and I agreed wholeheartedly that we must seek new trade opportunities for UK agriculture and other industries.

"However, we made our concerns regarding the adverse impacts of a liberal deal with Australia very clear."

Mr Roberts said that he and the Minister discussed a host of issues during the meeting, including the potential benefits for Welsh agriculture of the UK's membership of the Comprehensive and Progressive Agreement for Trans-Pacific Partnership (CPTPP), which the UK is currently seeking.
"The reality is that a deal that liberalises access to the UK market for Australian beef and lamb means a lowering of standards and will have adverse consequences for UK farmers.

"While this may not be an immediate concern given current exports to the UK, we have to look at what might happen in the future. After all, if Australia didn't believe they would increase food exports to the UK significantly at some point, they wouldn't be fighting so hard to ensure it is in a trade agreement."

Mr Roberts said The union had also highlighted the gulf between the standards required of farmers in Wales and the UK and the far lower standards required in Australia.

"The Queen's speech has just reiterated UK Government plans to tighten up animal movement rules, and Wales looks set to follow suit.

"Our current maximum animal journey time is already eight hours, but it is forty-eight hours – six times higher in Australia. Other concerns include the significant differences between animal traceability requirements, given that what is allowed in Australia would be completely illegal here."

"The political pressure on the Government to announce a trade deal should not override the UK government's duty to negotiate a deal that upholds its own promises and our values by preventing food produced to lower standards from being sold in the UK – however long that negotiation takes, or even if it means walking away from negotiations," Mr Roberts added.
DOGMA TRUMPING OUR NATIONAL INTEREST
TFA Cymru Chairman Dennis Matheson told The Herald: "The UK Government is at risk of allowing politics to trump our national interest in being over keen to get a trade agreement over the line without properly thinking through its consequences.

"There is no pretence that, from the perspective of the agricultural industry, trade deals with Australia and New Zealand would not have been at the top of our agenda. Clearly, both countries have got their sights set on ramping up exports of beef, sheep, and dairy to the UK.

"Welsh farmers stand to lose out considerably if this comes to fruition. That will be hugely damaging to the Welsh economy, tourism, and the environment. We must ensure we do not let in imports which fall below the environmental and animal welfare requirements imposed upon producers in Wales."

19 farming bodies across various sectors and from all four nations of the UK have agreed on five principles of crucial importance to UK food and farming in the negotiations.

NFU Cymru President John Davies said: "We know that agriculture is almost always the last chapter to be finalised in any trade deal, and as these talks reach an advanced stage its important negotiators take on board the five detailed principles agreed.

"The government's repeated commitments to safeguard our own standards and not undercut UK farmers through unfair competition are encouraging, and we support their ambition to liberalise trade.

"We know that if we're to open up the opportunities of new markets overseas for UK farmers, we will have to offer greater access to our own markets in return. However, this trade-off needs to be balanced, and we need to make sure concessions to our hugely valuable home market are not given away lightly."
WESTMINSTER RISKS 'IRREVERSIBLE DAMAGE'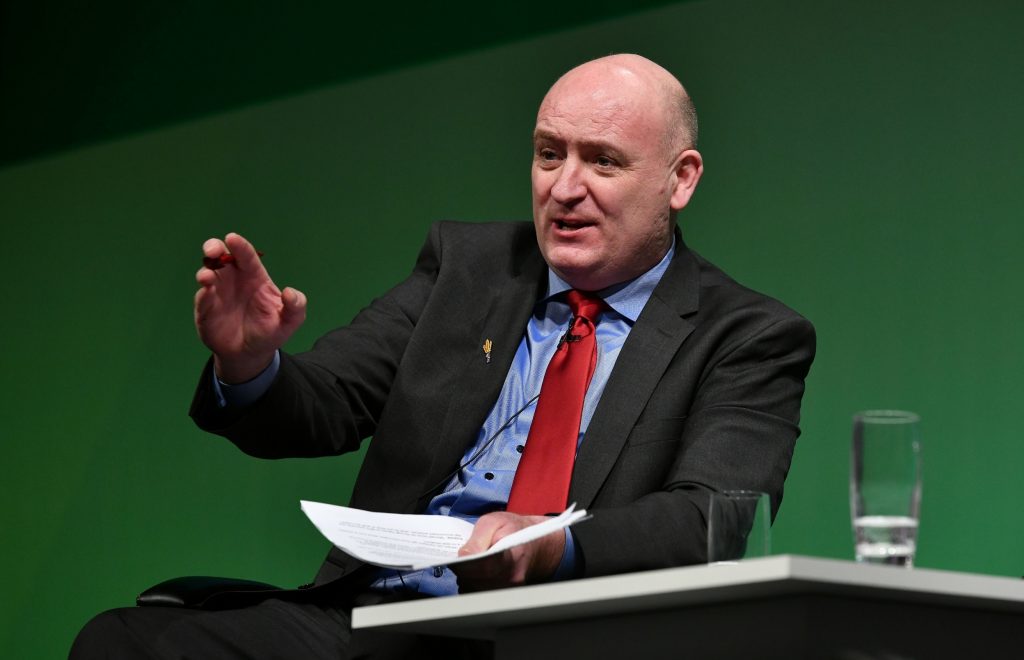 John Davies continued: "There is a very real risk that, if we get it wrong, UK farming will suffer irreversible damage rather than flourish in the way we all desire, to the detriment of our environment, our food security and our rural communities.

"The British government faces a choice. It must recognise that zero-tariff trade on all imports of products such as beef and lamb means British farming, working to its current high standards, will struggle to compete.

"At a time when government has placed huge importance on its aim of levelling up, this would fundamentally undermine any ambition to narrow the rural-urban divide or to ensure all parts of the UK are included in the government's desire to build back in the months ahead."

Julie Barratt, President of the Chartered Institute of Environmental Health said: "Despite repeated assurances from a string of Environment Secretaries, the mood music does not look good for UK food standards and animal welfare when it comes to this potential deal with Australia.

"Adopting a zero-tariff and zero-quota approach to food imports from Australia risks the UK market being flooded with cheaper produce and undercutting UK farmers, forcing our farmers to adopt lower standards just to be able to compete.

"There are also serious questions about how importing cheaper food from the other side of the world impacts on the UK's food security or sustainability, or how it helps the Government meet its wider environmental pledges or commitment to achieving net-zero.

"We are calling on the UK Government to stick to its environmental commitments and to not undermine our high food standards in an attempt to get a trade deal over the line."
Carmarthen producer wins best sausage in Wales award
RED VALLEY FARM in Carmarthen is celebrating coming first in Hybu Cig Cymru – Meat Promotion Wales's 'Put Your Best Sausage Forward 2022' competition, with their wild garlic sausages crowned as the very best bangers in Wales.
Business partners Andy Washbourne and Graeme Carter were delighted with the victory, with the high-flying producers taking the coveted award for the second year running. As winners, they will now automatically qualify for the 'Champion of Champions' sausage competition at the UK-wide Butcher Shop of the Year 2023 awards.
Speaking after winning the title during a special event at the Royal Welsh Show, Graeme Carter said: "It really is an incredible honour to have our sausages named as the very best in Wales. Winning an award like this really makes all the hard work worthwhile and shows that our ethos of producing quality, small-scale and locally produced pork pays off in the end.
"We were really proud of our wild garlic sausages, but it's still a pleasant surprise to win the title. We had a really good time at the final judging event and the fact that the standard was so high amongst all the shortlisted finalists just goes to show what a fantastic pork industry we have in Wales.
"Since taking over the farm from my parents a few years ago, specialising in rearing pigs has really turned into a passion for me and Andy. We were gifted one boar to help clear the ground following some tree planting and everything has literally grown from there. We just plan to go from strength to strength and concentrate on what we do best, which is quality, sustainably produced pork.
"We're now really looking forward to be representing Wales at the 'Champion of Champions' sausage competition and hope to be crowned the best across the whole of the UK."
Red Valley Farm pipped Haverfordwest's Prendergast Butchers and Puff Pigs of Ynysybwl to the title, wowing the panel of judges including leading Welsh food personality Chris 'Flamebaster' Roberts.
Chris said: "Nobody likes a banger more than me and the quality of those that made the final meant it was certainly a pleasure to be on the judging panel.
"It's always really tough to choose a winner when the standard is so high, but right from the off we were impressed with the wild garlic sausages. They looked the part, the consistency was spot on and they just tasted amazing. Having now had a sample of them I'm pretty keen to get my hands on the recipe myself to try and work out the secret of making sausages taste so good!"
Speaking about his delight at the standard of entries to this year's competition, Rhys Llywelyn, Market Development Manager at Hybu Cig Cymru – Meat Promotion Wales, said: "It was fantastic to be back at the Royal Welsh Show to hold the awards and the standard of the three finalists certainly didn't disappoint. However, in the end Red Valley Farm just about came out on top, so a huge congratulations to them and we wish them the best of luck at the UK 'Champion of Champions' finals.
"Our small-scale pork producers in Wales have a fantastic story to tell. They specialise in creating a unique, hand-reared product that is often only available to buy directly from themselves and local independent shops, like butchers. This makes it a more sustainable food product, generating fewer food miles, and I'd urge consumers to seek out their local producer and find out for themselves the fantastic quality that's on offer."
For more information on pork produced in Wales, and where you can buy it, please visit porcblasus.cymru.
Children's competition aims to tackle farming industry's continuing poor safety record
KEEPING children safe on farms has always been a challenge and it is an issue that has been debated and argued for as long as Farm Safety Week has been running.
If the family business were medicine or construction, there would be little chance of a child wielding a scalpel or shingling a roof. But on a family farm, children as young as 10 years old are driving quads and tractors and doing work that part of rural life. However, what should not be part of rural life is putting children at risk when carrying out work around the farm.
Sadly, despite the best efforts of parents to keep their children safe, accidents can occur with tragic unpredictable events, having far-reaching consequences and devastating results.
One family using their own heartbreaking experience to make a safety plea are the Bunford family from Rhondda Cynon Taf, Wales. They spoke exclusively to ITV News Rural Affairs Correspondent Hannah Thomas in March about the events of 6th September 2021, when their lives changed forever and why they are now working with the Farm Safety Foundation to try and prevent this from happening to another family in the future.
It was like any other morning for the Bunford family and -the last day of the school summer holidays for nine year-old Tomos, before the start of a new academic term in the Cynon Valley. One of the first jobs of the day was to take water for the cattle grazing on land near Blaenllechau – an activity the family had done together many times.
Dad Rhys, Mum Louise, oldest son Gethin, Tomos and baby Clemmie set off in the pick-up truck with the water bowser on the back. But as soon as they entered the field, alarm bells started ringing – as they could feel the truck and the bowser sliding down the field.
"We could hear the panic in the children's voices" Louise told Hannah in the report. "They were asking us what they should do."
"I made the decision that we should all get out" continued Rhys. "If the truck had gone over the cliff at the bottom of the field, we could have all died."
The family exited the vehicle with Louise managing to push Tomos clear of the doors and pass baby Clemmie to big brother Gethin. But when Rhys looked around, he saw the water bowser heading in Tomos' direction and he was hit.
After the collision, Louise ran for help while Rhys performed CPR on their son. He continued until the emergency services arrived and they carried on treatment for two hours, but tragically it was too late.
"We were doing a task we had done as part of our routine for years" said Rhys. "It was nothing out of the ordinary. The field conditions weren't different, the level of water in the bowser was the same, and the vehicles did not fail post-accident safety checks. But please, we want the farming community to learn from us losing Tomos, and stop and think. You can't be over cautious. Ask yourself what the risks are from doing any job."
Over the past decade, an average of 1 or 2 children every year lose their lives on GB farms. Farms can be dangerous places for everyone, but children are even more vulnerable when playing, visiting or helping out around the farm.
There is no doubt that they are wonderful places for children to grow up and many children are keen to help out their parents with farm work, however, it is important to understand that each farm task has a certain level of risk associated with it.
As Rhys says: "Assess each situation first. No job is worth the agony of burying a child."
This is why the Bunford family are teaming up with the Farm Safety Foundation and Wales Farm Safety Partnership to recruit children in rural primary schools across Wales, to help get the farm safety message across to their parents via a creative and educational new competition.
In the weeks to come, invitations will be sent to all rural primary schools to invite pupils to get creative and illustrate some simple farm safety messages – what the risks are, and how to avoid them.
As Farm Safety Foundation manager Stephanie Berkeley says: "Children see things so clearly, in a way that adults don't, which makes the idea of getting them to come up with a safety calendar an inspired one."
"The message is simple, but the possibilities are wide open for children to get creative. I look forward to seeing the entries when they come in. As a thank you for taking part, we will be sending each schoolchild who enters the competition, a copy of the final calendar which they can display in the home offering a gentle reminder for the whole family to avoid harm on the farm each and every day."
The competition which is being launched today at Royal Welsh Show, will be open to all children of Primary School age in Wales. A judging panel will meet and choose their favourite 12 entries. These entries will then appear as one of the months in the 2023 family planner.
The competition will run from 5 September 2022 closing on 26 October 2022. For more information and Terms and Conditions please visit www.yellowwellies.org.
Powys farmer wins M&S farming award
FIFTH-generation Welshpool farmer, Ed Gittins, has been announced as the regional winner of this year's Low Carbon Farming Pioneer Award in the M&S Select Farm Awards.
As the regional Low Carbon Farming Pioneer winner, Ed was invited to receive his award during the M&S Select Farm Awards ceremony on the M&S stand at this year's Royal Welsh Show. The judges commended Ed for his commitment to creating a low carbon poultry system.
Alongside his brother James, Ed took over running the family farm which consists of beef and sheep enterprises across their main farm, as well as two upland hill farms. They also operate a poultry farming enterprise with 325,000 birds across six sheds and have been supplying M&S since 2017.
Establishing the poultry enterprise initiated the start of a plan to create a low carbon farming system that was beneficial for both the business and the planet.
"For some time, we been figuring out how we can make our farm more efficient in a way that helps with the bottom line and is more environmentally friendly," explains Ed. "It is great that we are now in position where it is benefitting the farm and we can support the UK with its low carbon targets."
As a result, the farm now has several biomass boilers to provide the top heating for the chicken sheds, and a ground source heating system to provide underfloor heating. They also have an anaerobic digestor which is powered with farm by-products and slurry from a local dairy farm. All electricity needed to run the farm is produced on-site, and a sizeable proportion is also sold back to the grid. In the future they are aiming to use an anaerobic digestor to produce biogas to power their tractors and other farm machinery.
Steve McLean, Head of Agriculture and Fisheries at M&S, said: "Every day, our Select Farmers and suppliers go to extraordinary lengths to deliver great quality M&S food, whilst demonstrating best-in-class innovation, animal welfare, sustainability and biodiversity.
"Exploring methods of low carbon farming is an important part of the industry's future. Ed has already demonstrated great progress in creating a farming system which is centred on environmental sustainability and should be commended for his plans to continually improve the environmental sustainability of his farm."