Labour win leaves every party with problems
AGAINST all predictions, the elections to the Welsh Parliament have produced neither a coalition nor a breakthrough for either the Conservatives or Plaid Cymru.

Instead, Mark Drakeford will return to Cardiff Bay as First Minister at the head of a Labour Government.

Although thirty seats is not an overall majority, something Labour has never had in Wales, it is more than enough to form a government able to advance its policies with very little horse-trading.

The presence in the Welsh Parliament of a lone Liberal Democrat, Jane Dodds, will almost certainly lead to Labour having 31 dependable votes without having to do too many deals with Plaid Cymru to get what it wants.
CONSERVATIVES STILL WAIT FOR THE GREAT LEAP FORWARD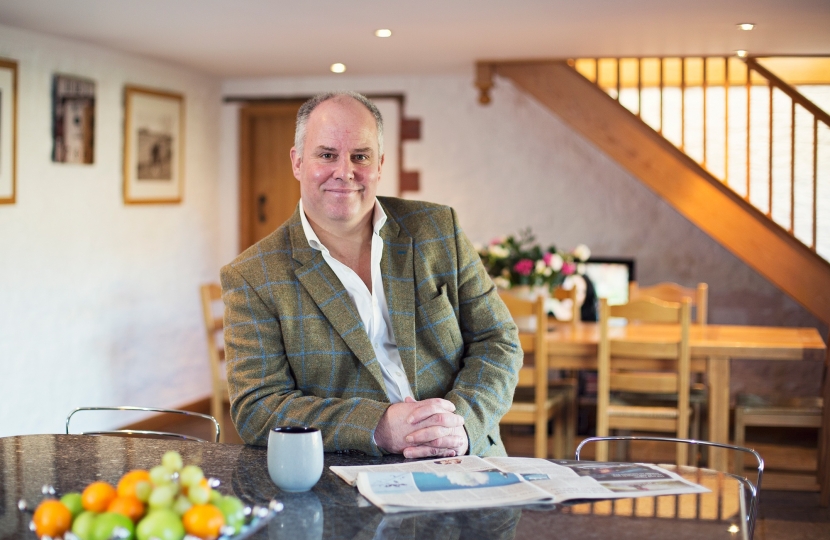 The Conservatives captured only one of their target seats, the Vale of Clwyd. They racked up impressive performances in seats they already held.

Apart from the Vale of Clwyd, they failed to make any breakthroughs in North Wales. In seats like Cardiff North and the Vale of Glamorgan, the Conservatives went backwards at a rate of knots.

Already 'sources' in the Conservatives claim it's because the party in Wales didn't capitalise on the Brexit vote. That, again, reveals a party too intent on internal faction-fighting and reliving the Brexit psychodrama than one focussed adequately on the present and the future.

It also rewrites history (the Conservatives did rather well in December 2019) and ignores an important reality.

Mark Drakeford's profile during the last year rose.

His regular public briefings brought him and the powers the Labour Government has in Cardiff Bay into people's daily lives.

As Labour Minister Lee Waters admitted, Mark Drakeford might be 'a bit nerdy, a bit boring', but he was Labour's biggest electoral asset.

As the Conservatives in Wales cleaved to an ever-closer union with Boris Johnson's Westminster Government, the personal contest boiled down to Boris versus Mark.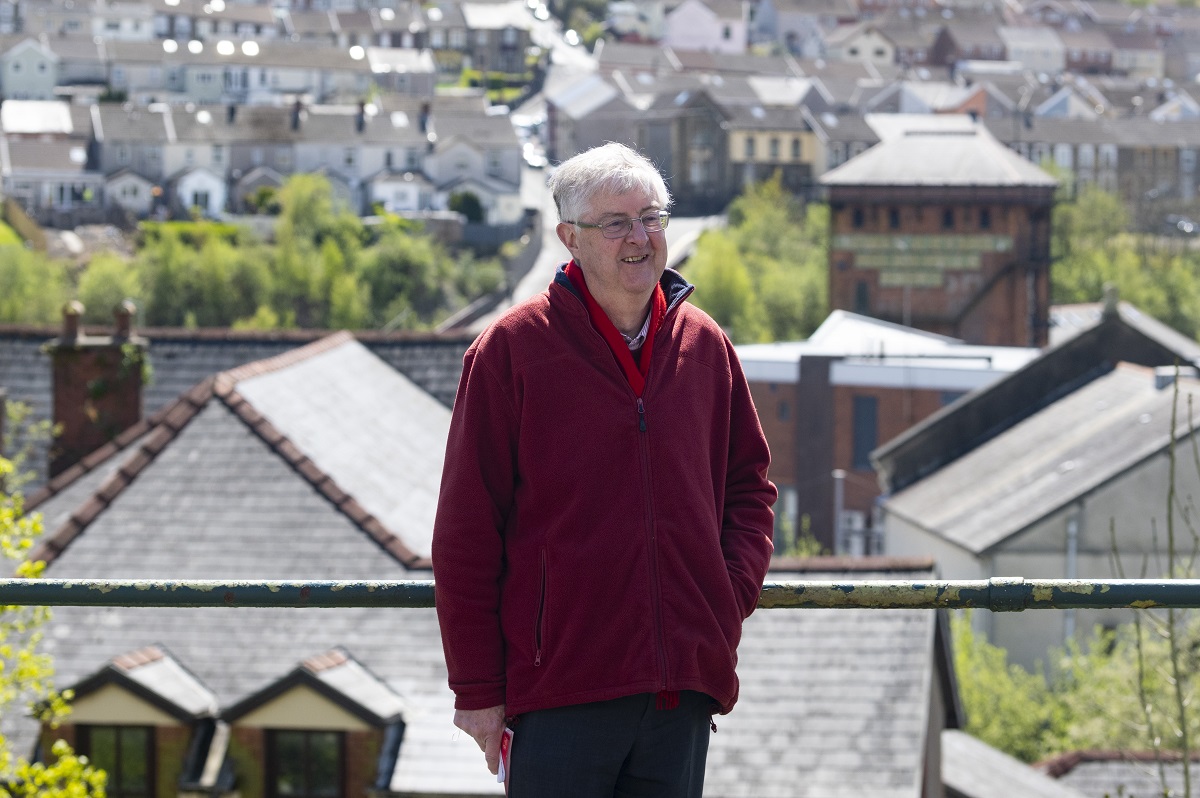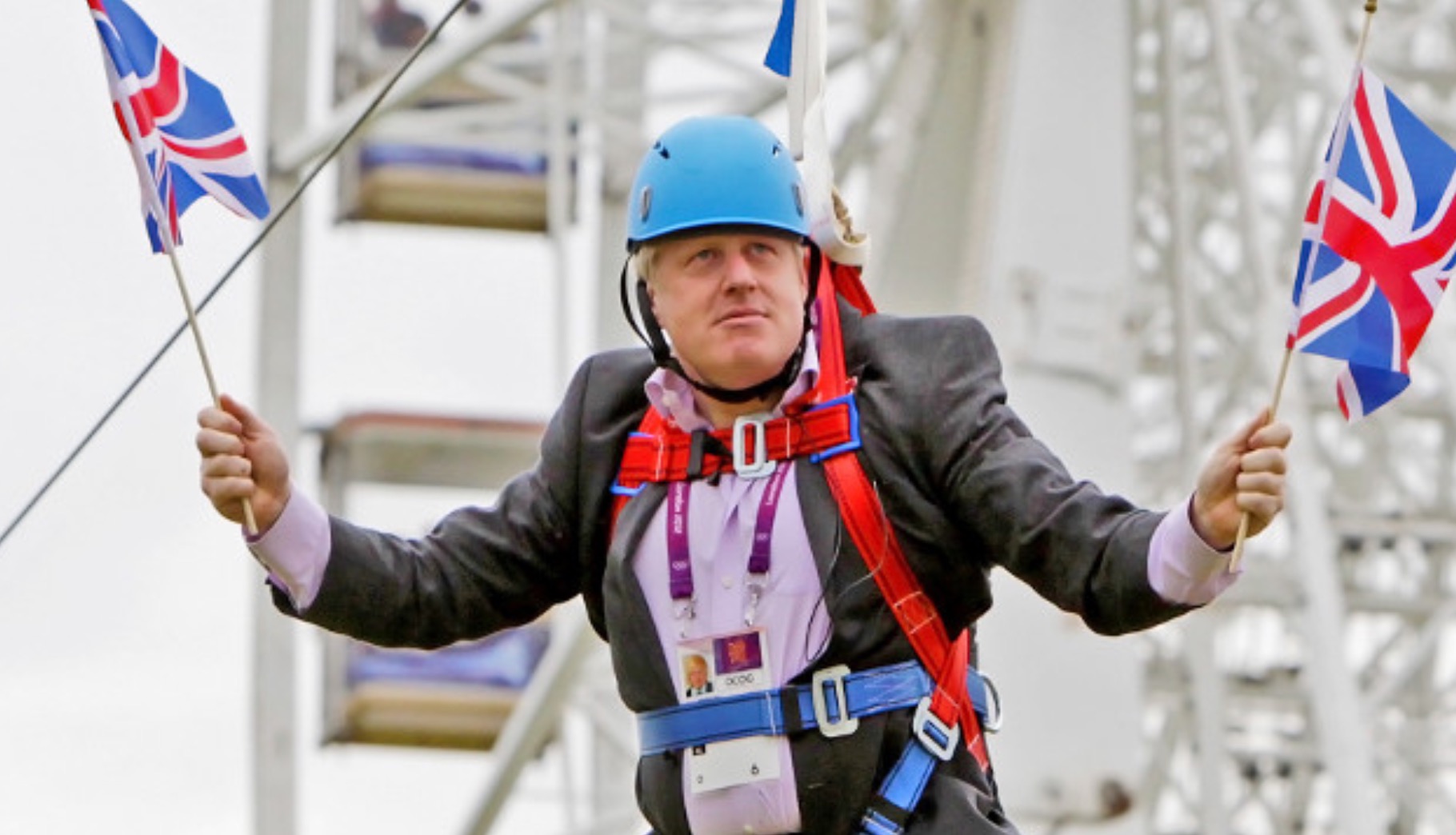 The Welsh public took one look at the calm and (yes) boring Mark Drakeford and the shambling sloganeering Boris Johnson and decided which they preferred.

The Welsh Government's steady and cautious approach to the pandemic contrasts favourably with the scandal-mired and higgledy-piggledy approach over Offa's Dyke.

Suppose the Conservatives in Cardiff Bay continue to behave like sock puppets for Westminster. In that case, they will never break through to a Welsh public that has not returned a Conservative majority since the nineteenth century.

Someone needs to sit down and explain that to Andrew RT Davies and his handlers in plain and honest language.

The question boils down to this: are you Welsh Conservatives with a plan for Wales or Conservatives in Wales with an agenda set by Westminster and the Welsh Office?

The Conservatives cannot ride two horses at once and need to be upfront about who and what they are.

That said, the Conservatives are Wales' second party – and by some margin, too. The validity of conservatism as a force in Welsh politics can be neither ignored nor understated.
No matter how much abuse is flung at their candidates and activists on social media by activists from the left and/or those supporting independence, that's a political reality and will remain so for some time.

A failure to acknowledge opposing ideas not only exist but have the right to exist is a fatal flaw in both nationalist and left-wing politics. Particularly for the former: without persuading small 'c' conservatives to support independence, the chances of winning a referendum are practically nil.
PLAID LOOK FOR DIRECTION AND A FUTURE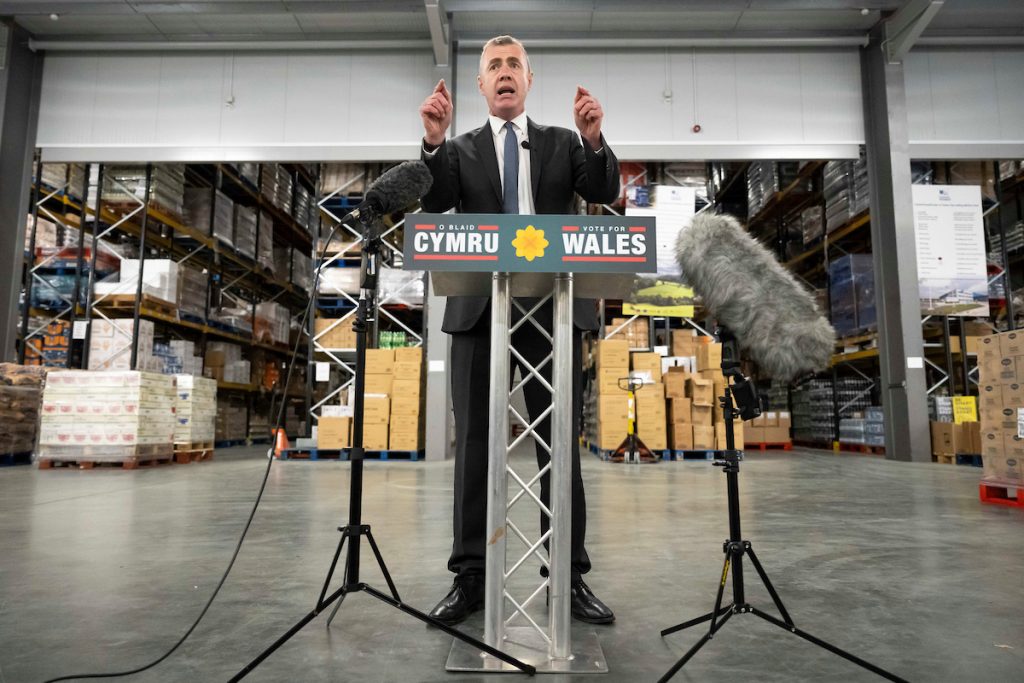 The election was undoubtedly disappointing for Plaid Cymru. Brave talk and bold promises did not convert to votes where it mattered.

In target marginals, their vote simply didn't materialise.

Plaid Cymru lost former leader Leanne Wood, and Helen Mary Jones was crushed in Llanelli.

Llanelli has long been the most marginal seat in Wales. Lee Waters' new majority is some way north of 5,500 and looks to have ended Helen Mary Jones' long political career.

In Preseli Pembrokeshire, Cris Tomos increased Plaid's vote by over 50%. In Carmarthen West and South Pembrokeshire, Plaid's vote-share went up by over a fifth.

That happened through a volunteer effort as resources were piled into Llanelli, where Plaid was routed.

Plaid has less money than other parties. The folly of pouring resources into a single seat shows weakness. There was no need for a paid organiser for one seat – it should've been a regional effort to maximise Plaid's regional vote.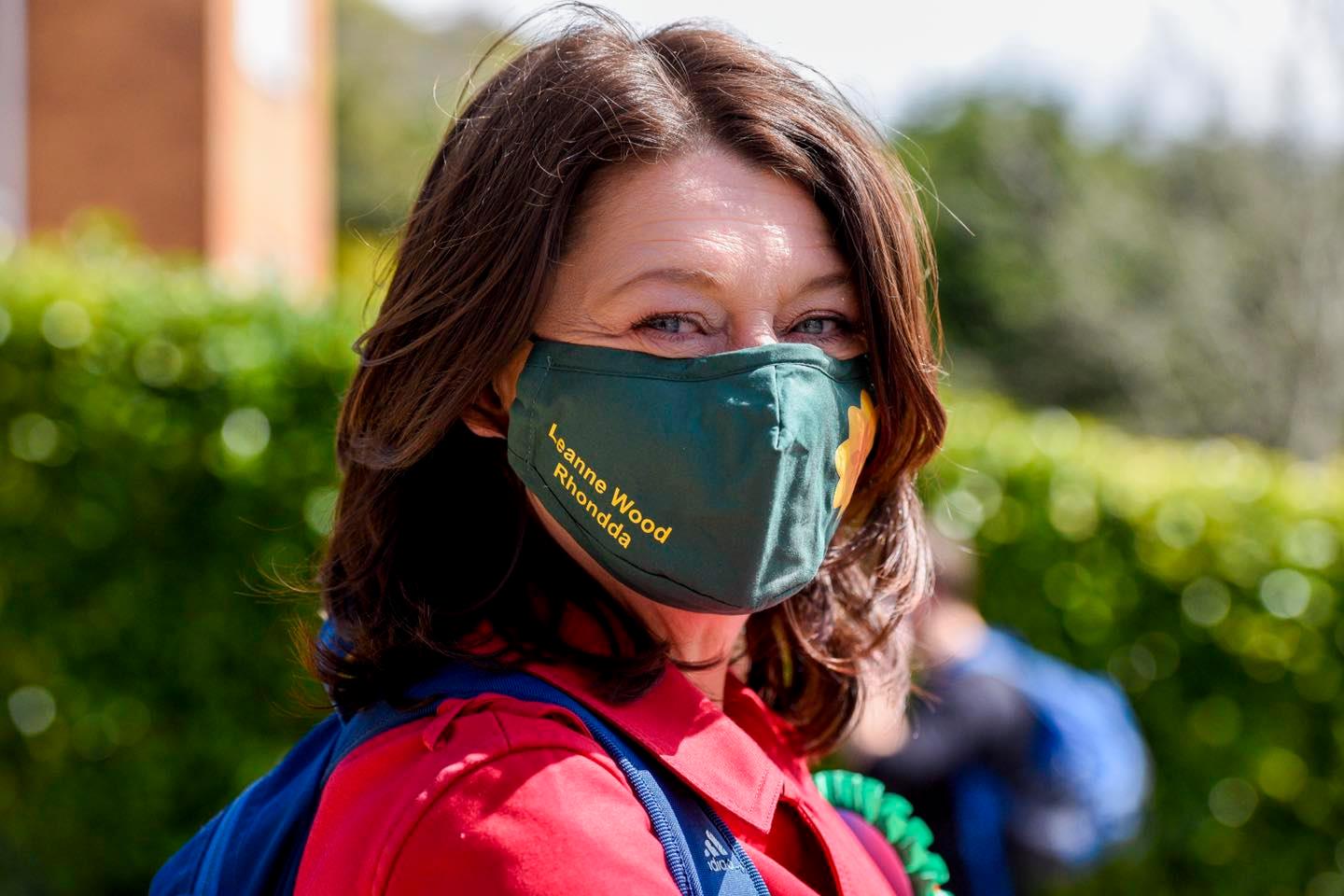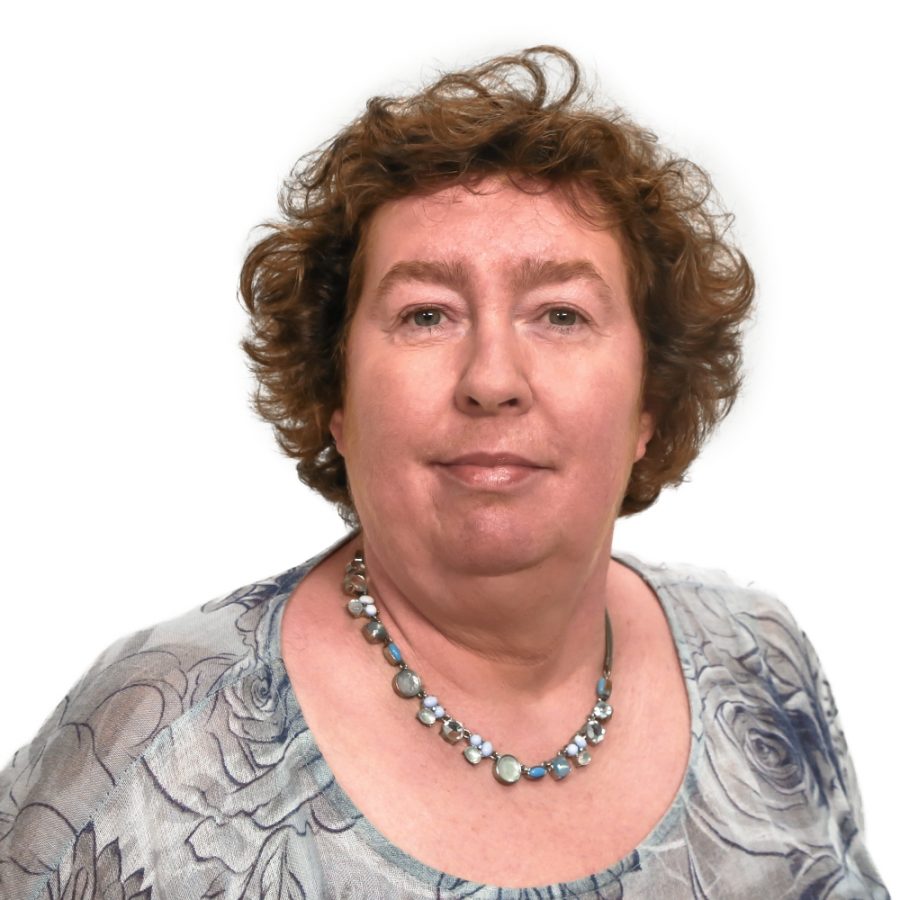 While the losses of Leanne Wood and Helen Mary Jones are undoubtedly a blow to Plaid Cymru in the Senedd, it is unlikely to upset too many more traditionally-minded party activists.

Plaid's core problem is that its central office staff and its national executive consists of factional activists who pursue sectional interests above creating a policy agenda that speaks to the sort of voters Plaid needs to pick up.

Those small 'c' conservatives – socially conservative but inclined to Plaid on other issues – have no home or voice in the party.

They might vote Labour. They might vote Conservative. Far worse, they might not vote at all. And they will not vote for Plaid.

If Plaid is going to be a third party with influence, instead of a ginger group constantly on the fringes of power but without ever exercising it, it needs to professionalise its organisation and stop the nonsense which ties the hands of regional campaigns.

There's no point having your head in the clouds if you're hurtling towards the ground without a parachute.
TIME TO ABOLISH ABOLISH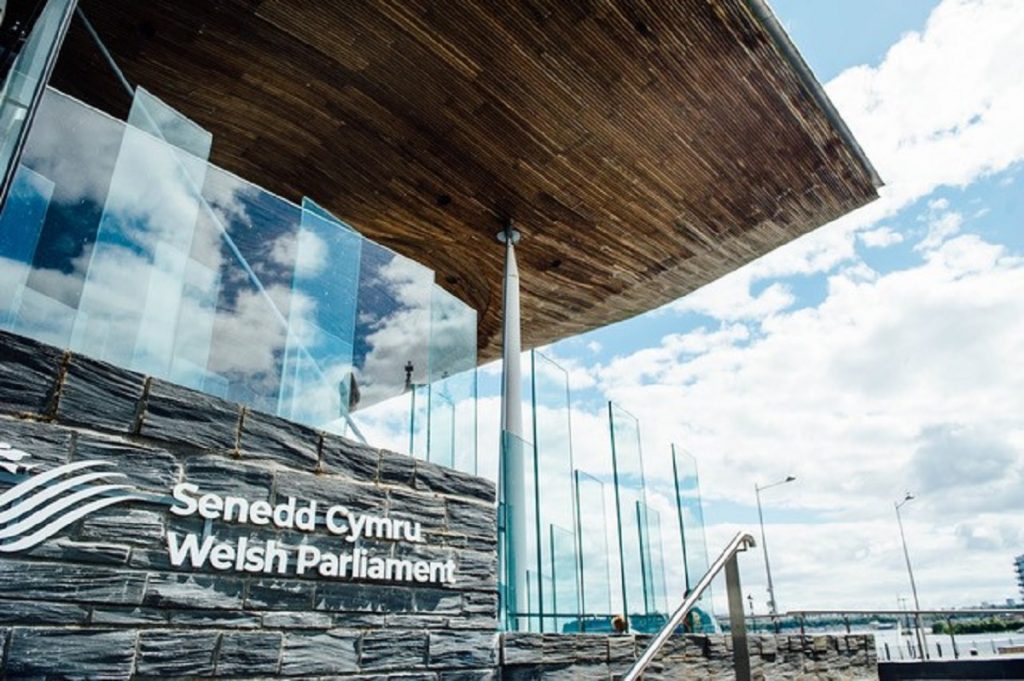 A website, a slogan, a few polls. Constantly bigged-up by the London media and the BBC, Abolish the Assembly (sic.) got exactly what it deserved.

Bog all.

The Greens outperformed Abolish – again – demonstrating the farce of Richard Suchorzewski's invitation from the BBC to the main leadership debate for what it was.

While the Abolish voice will not be silenced, its hammering will ensure it won't be given a free pass in the future.

After five years of faction-fighting, UKIP's vote predictably collapsed.

Only one of its candidates – Paul Dowson in Carmarthen West and South Pembrokeshire – came within 50 of getting 1,000 votes in any constituency.

As Welsh online media becomes more diverse and breaks through to more people in Wales, and it will, the hold of London dead tree media will decrease. The chances of fringe single-issue parties getting the coverage and exposure they enjoyed before the election will recede.

Not because those voices aren't necessary, but because the voters – those who consume media – don't think they're important enough to justify coverage.

The argument about abolition is over. What remains is the debate about what powers the Welsh Parliament has in the future.
THE THREAT TO LABOUR
When a party has performed so far above pollsters' expectations in an election, it sounds strange to speak of its threats and problems.

But there are issues that Labour cannot ignore.

It has no excuse left for not delivering its modest policy agenda within the five years of this Welsh Parliament.

Secondly, turnout in Labour safe seats – those with no second party threat – was humiliatingly small. Swansea East turned out barely a third of its electorate, and Merthyr and Rhymney 35%. That's no ringing endorsement for a sitting government from its core voters.

The politics of Wales outside Labour safe seats were far more dynamic, and the electoral significantly more engaged.

Although barely half of 16-17-year-olds registered to vote, most of those who registered voted. And a basic assessment suggests they voted disproportionately for Plaid and the Green party over the big two.

Complacency is also a risk. Labour cannot just sit back; it's got a more-or-less working majority under its own steam. There can be no excuses now.

The pandemic was the Welsh Government's unseen friend in this election. It raised the Welsh Government's profile within Wales and showed the public what the Welsh Government could do with its powers. It boosted Mark Drakeford's public profile.

As the campaign went on it became noticeable other Labour ministers faded into the background in favour of a focus on Mark Drakeford's personal qualities.

In the past, this was called 'the doctor's mandate' in UK elections, and Mark Drakeford's evident diligence and doggedness played well.

In the absence of the pandemic, it's hard to see how Labour could've maintained its death-grip on the levers of power unaided.

The biggest challenge for Labour is who succeeds Mark Drakeford and when.

He said he would stand down in this Parliamentary term, and that leaves Labour a real difficulty.

The personal focus on Mark Drakeford deflected attention from the shortcomings of pretenders to his throne.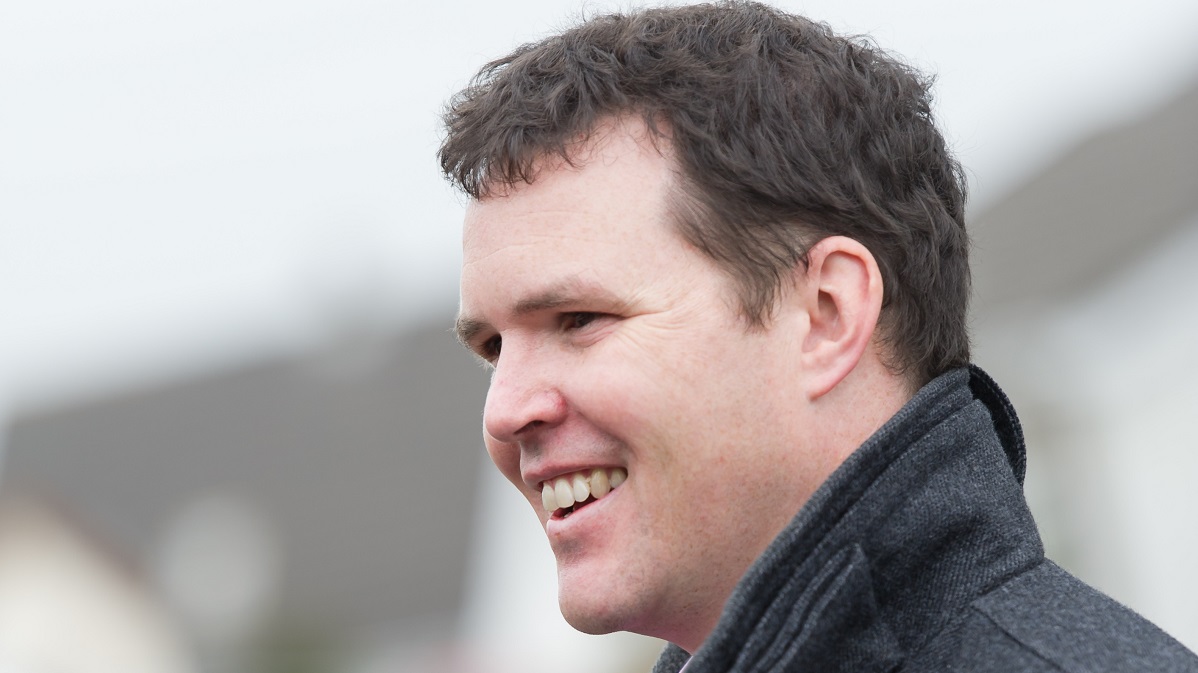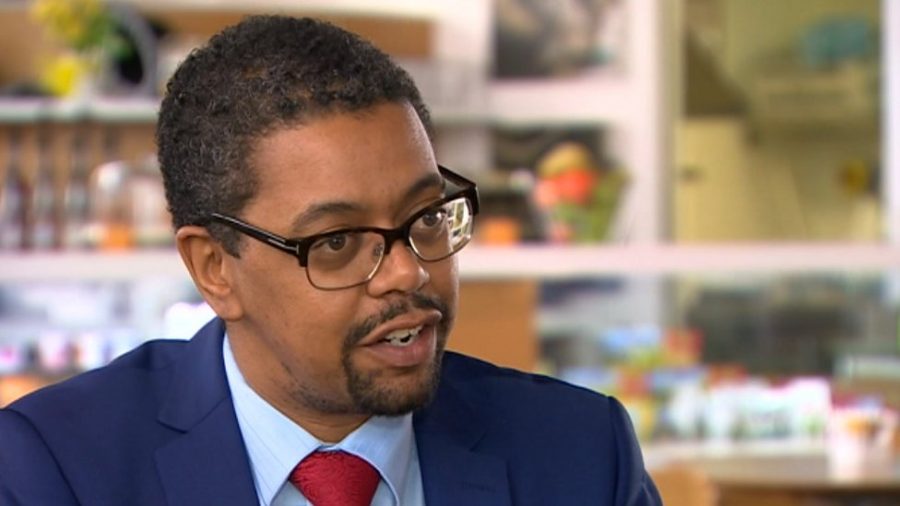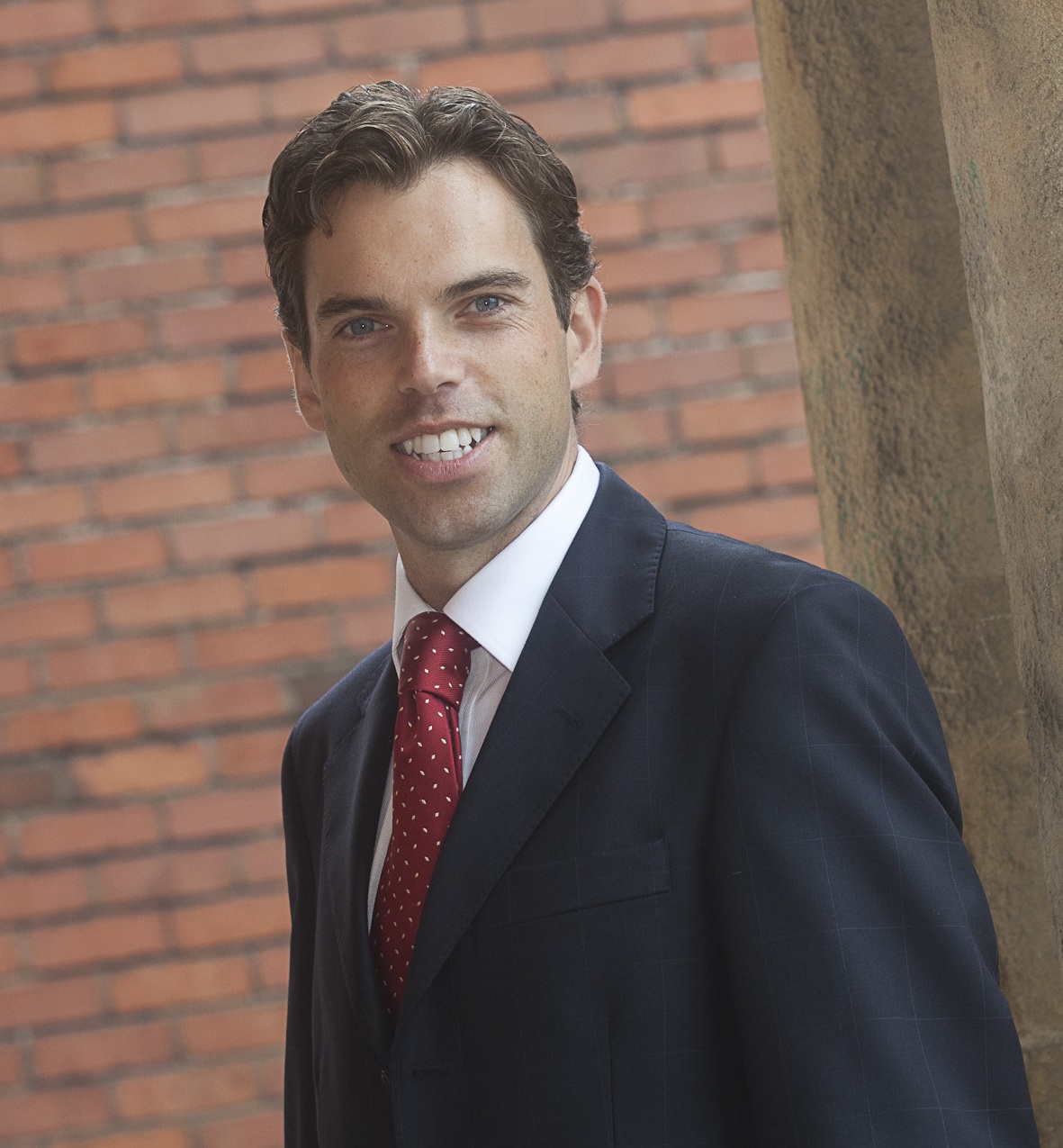 Vaughan Gething: patronising, easily rattled, waspish, doesn't command the detail.

Ken Skates: unfairly labelled plastic but with a sound grasp of policy but almost no public profile to speak of.

Probably the ablest of the Welsh ministers is Lee Waters. He is bright and articulate but hamstrung by a reputation for being 'difficult'.

Nine out of ten voters probably couldn't name any other members of the last Labour cabinet. Unless you're a farmer. In which case, you'll have a Lesley Griffiths dartboard.

Without Mark Drakeford at the helm, there's a distinct shortage of candidates with either the public profile or political weight to take up the post of First Minister.

Wind forward five years, Labour faces a real fight if it fails to deliver on its limited manifesto and lacks a leader who appeals to the wider Welsh public and not just Labour's endemic tribalism.

Then the political landscape of Wales might well change.
National 20mph limit comes into force in Wales next year
WALES will be the first UK nation to impose a 20mph default speed limit following a vote held in the Senedd yesterday (July 12). The Welsh Government voted to limit residential roads and busy pedestrian streets to 20mph.
According to the Welsh Government, this will lessen the likelihood and severity of accidents involving vulnerable road users. It will also encourage more people to cycle and walk.
39 members of the Senedd voted in favour, while 15 members voted against.
The new national default speed limit will come into effect from September 2023. The Welsh Government say the changes affect residential roads and busy pedestrian streets.
According to the Welsh Government, the modifications have an impact on major pedestrian routes and residential roadways. The Welsh Government is still deciding which highways will have 20mph speed restrictions and which ones should stay at 30mph.
The 22 councils in Wales will collaborate with Go Safe to determine implementation timelines, according to the Welsh Government, but enforcement will continue throughout the transition period.
Climate change minister, Julie James, stated: "The future of our towns and cities depends on our ability to move around sustainably and on solutions that have a positive impact on public health environment and communities.
"That is why we will use the principle that walking, cycling and active travel must remain the best options for short urban journeys and a 20mph default speed limit will help achieve this. The introduction of a national 20mph limit would be an important and far reaching policy. If passed Wales would be the first country in the UK to introduce the change. We're asking you all to be part of this change and make our communities understand the wider benefits of 20mph.
"This change is a generational one and when the time to embed, it will need to be accompanied by an important communication and marketing campaign and behaviour change initiatives. Achieving behavioural change is challenging but Wales has previously shown that we can do it successfully with policies such as organ donation, the banning of smoking in public places, and limiting the use of plastic bags. It does, however, require a collaborative effort between agencies, local authorities and by communities. We need to bring speeds down."
She continued, saying there is evidence that 20 mph speed limits encourage more people to bike or walk, and she hoped this would lead to people naturally choosing those modes of transportation.
According to Ms. James, 80 people die on Welsh roads on average each year, and current data shows that 30mph is the speed at which 53 percent of accidents occur.
The immediate cost is about £33 million, but according to the Welsh Government, increased road safety brought on by slower average speeds could generate a positive financial return of about £25 million over the course of 30 years due to the money saved on fewer emergency services and hospital visits.
Additionally, the policy might result in significant wider economic gains from increased road safety (£1.4 billion), environmental and health gains from increased active travel (£5 million), and additional unquantified benefits from more vibrant and connected local economies.
Large number of NHS staff in Wales currently off work as Covid cases rise
HEALTH MINISTER Eluned Morgan has said Wales is in the "midst of a new wave" Covid infections" and that around 1 in 20 people had the virus last week.
According to ONS data, it's estimated that 149,700 people tested positive for COVID-19 for the seven days to 30 June.
Ms Morgan said a large number of NHS staff in Wales are currently off work because they have Covid-19.
Updating Senedd Members on the current situation in Wales, the health minister said: "Over the last couple of weeks, we have seen a steady rise in the number of coronavirus infections in Wales."
"We are in the midst of a new wave of infections, caused by the BA.4 and BA.5 subtypes of the omicron variant."
"These are fast-moving, highly infectious forms of the virus, which are causing a surge in infections across the UK and in many other countries around the world." She said.
Public Health Wales reports the current dominant variant in Wales is the BA.5 variant of omicron.
The latest results of the ONS' Coronavirus Infection Survey estimate 4.93% of the population in Wales had Covid-19 in the week ending 30 June – equivalent to approximately one person in 20.
This has increased from an estimated 1.33% of the population (one in 75) from the week ending 2 June.
Across the UK, the estimated prevalence of coronavirus ranges from 3.95% in England to 5.94% in Scotland for the week ending 30 June.
Ms Morgan said: "As we have seen in previous waves, the increase in cases in the community, has led to an increase in the number of people being admitted to and treated in hospital for Covid-19."
"The latest available information shows there are now more than 960 Covid-19-related patients in Welsh hospitals and there has also been an increase in number of people with Covid-19 being treated in critical care."
She said: "The NHS has been working incredibly hard to provide planned care for people across Wales and to reduce waiting times, which had built up over the course of the pandemic. This task becomes more difficult when pandemic pressures increase."
"Some hospitals have taken the difficult decision to restrict visiting to prevent coronavirus from spreading among patients and staff; others are asking all visitors to wear face coverings."
"We are not making face coverings mandatory in health and care settings , but I would encourage everyone to wear one if they are visiting a healthcare setting and I would also ask people to consider wearing a face covering in crowded indoor public places, while cases of coronavirus are currently high."
"We have extended the availability of free lateral flow tests for people who have symptoms of coronavirus until the end of July." Ms Morgan said.
She added: "There are a number of other simple steps everyone can take to keep themselves and Wales safe."
These include:
Get vaccinated
Maintain good hand hygiene
Stay at home and limit your contact with others if you are ill
Wear a face covering in indoor crowded or enclosed places
Meet others outdoors wherever possible
When indoors, increase ventilation and let fresh air in.
Following Boris Johnson's resignation, who could replace him as Prime Minister?
MOST prime ministers would have resigned over any one of the scandals to engulf Boris Johnson's government. Johnson, never one for tradition or rules, rode out nearly every crisis – but the Chris Pincher affair was the final straw.
Led by Health Secretary Sajid Javid and Chancellor Rishi Sunak, over 50 members of Johnson's government resigned in a day and a half. Johnson has now resigned as party leader, vowing to remain PM until a new leader is chosen.
Johnson was not a typical leader, and his successor will have a difficult job.
They will need to strengthen the Conservative party before the next general election (which could come sooner rather than later).
They will need to distance themselves from the more problematic aspects of Johnson's legacy, while steadying the ship and appealing to the electorate.
Here are the likely runners and riders for this seemingly impossible task:
Ben Wallace
While not perhaps as well known as some of the candidates, Defence Secretary Ben Wallace is considered a serious contender. He has been pivotal in the UK's response to Russia's invasion of Ukraine and was clear in the run-up to the Taliban takeover in Afghanistan that action was needed to evacuate UK citizens and others in danger. He did not resign from Johnson's cabinet, which might count against him, but he certainly looks like a strong candidate. Early polling suggests Wallace is the candidate to beat, but the campaign will test his early popularity.
Penny Mordaunt
Minister of State for Trade Policy Penny Mordaunt is not necessarily a household name, but she is very respected within the Conservative party. Mordaunt was a short-lived but well-respected defence minister and recently Royal Navy reservist. She previously served as secretary of state for international development (before the department was merged with the Foreign Office). Like Wallace, Mordaunt stuck by Johnson over the last few days, but her popularity within the party might allow her to overcome that issue, particularly if she can play up her pro-Brexit credentials.
Rishi Sunak
The former chancellor was considered the leader in waiting in the early stages of the pandemic. His early successes with the furlough scheme elevated his status and profile, but his star faded fairly quickly. Questions over his wife's tax status and wealth generally made Sunak seem out of touch with voters. He was also, along with Johnson, fined by police over lockdown parties in Downing Street. While he remains a strong candidate, he might have wished that his opportunity to stand for leader had come sooner.
Sajid Javid
Javid has the distinction of having resigned from a Johnson cabinet twice. His first resignation, from his role as chancellor just before the pandemic, was driven by his desire to appoint his own staff. He was invited back into cabinet after Matt Hancock's resignation. While considered by many within the party as a very capable MP, with a working-class background that would count in his favour, some worry Javid showed a lack of judgment in rejoining the Johnson cabinet.
Nadhim Zahawi
Zahawi came to public prominence when he spearheaded the vaccine rollout. His time as education secretary has been viewed positively, but his move to the Treasury less than two days before telling Johnson to resign have made some question his motives. Perception that he allowed personal ambition to override his moral compass is likely to hurt Zahawi. He will need to answer for this when asked by the party and country.
Liz Truss
Currently overseas on official business, the foreign secretary will undoubtedly be thankful not to have been caught up in the chaos of this week. But is she too absent? While considered by many a "safe pair of hands" she is not a dynamic candidate for leader, and it is doubtful whether she can become an electoral asset to the party. If the Conservatives want a safe choice instead of another "exciting" leader to follow Johnson, Truss may have a shot.
Dominic Raab
The deputy prime minister is another potential leader in waiting. He has occupied a number of cabinet roles including secretary of state for Brexit, foreign secretary and now justice minister. While he certainly has a high-ranking position, he has had a number of missteps. As Brexit minister, he finished off the negotiations his predecessor David Davis began, then resigned because he couldn't accept the deal he helped to finalise. As foreign secretary, he was criticised for his lack of speed during the Taliban takeover of Afghanistan. That, coupled with his earlier comments calling British workers the "worst idlers in the world" before he joined the cabinet, make him a long shot for Downing Street.
The rest of the pack
On the backbenches, there are expected to be at least three potential candidates – former Health Secretary Jeremy Hunt, prominent Brexiteer Steve Baker, and well-respected backbench MP Tom Tugendhat. For any backbencher wanting to catapult themselves into Downing Street, the ride is likely to be bumpy. A track record of success is usually needed. This is harder for a backbencher, either because they have never been in cabinet, or because they have left cabinet (usually after being asked to). These individuals have a long road ahead of them.
There will be others who may want to scope out their prospects with the party. Cabinet secretaries Priti Patel or even Jacob Rees-Mogg might test the water, but they are likely to find it cold.
The battle ahead will inevitably have its twists and turns, and it is almost impossible to predict the outcome. Many within the Conservative party, and perhaps the country, will be hoping for less exciting times than they have recently lived through.