Labour win leaves every party with problems
AGAINST all predictions, the elections to the Welsh Parliament have produced neither a coalition nor a breakthrough for either the Conservatives or Plaid Cymru.

Instead, Mark Drakeford will return to Cardiff Bay as First Minister at the head of a Labour Government.

Although thirty seats is not an overall majority, something Labour has never had in Wales, it is more than enough to form a government able to advance its policies with very little horse-trading.

The presence in the Welsh Parliament of a lone Liberal Democrat, Jane Dodds, will almost certainly lead to Labour having 31 dependable votes without having to do too many deals with Plaid Cymru to get what it wants.
CONSERVATIVES STILL WAIT FOR THE GREAT LEAP FORWARD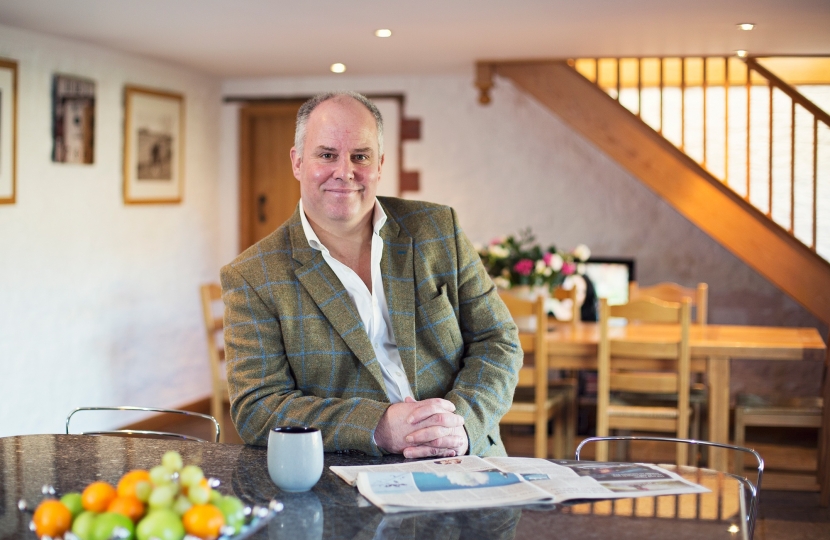 The Conservatives captured only one of their target seats, the Vale of Clwyd. They racked up impressive performances in seats they already held.

Apart from the Vale of Clwyd, they failed to make any breakthroughs in North Wales. In seats like Cardiff North and the Vale of Glamorgan, the Conservatives went backwards at a rate of knots.

Already 'sources' in the Conservatives claim it's because the party in Wales didn't capitalise on the Brexit vote. That, again, reveals a party too intent on internal faction-fighting and reliving the Brexit psychodrama than one focussed adequately on the present and the future.

It also rewrites history (the Conservatives did rather well in December 2019) and ignores an important reality.

Mark Drakeford's profile during the last year rose.

His regular public briefings brought him and the powers the Labour Government has in Cardiff Bay into people's daily lives.

As Labour Minister Lee Waters admitted, Mark Drakeford might be 'a bit nerdy, a bit boring', but he was Labour's biggest electoral asset.

As the Conservatives in Wales cleaved to an ever-closer union with Boris Johnson's Westminster Government, the personal contest boiled down to Boris versus Mark.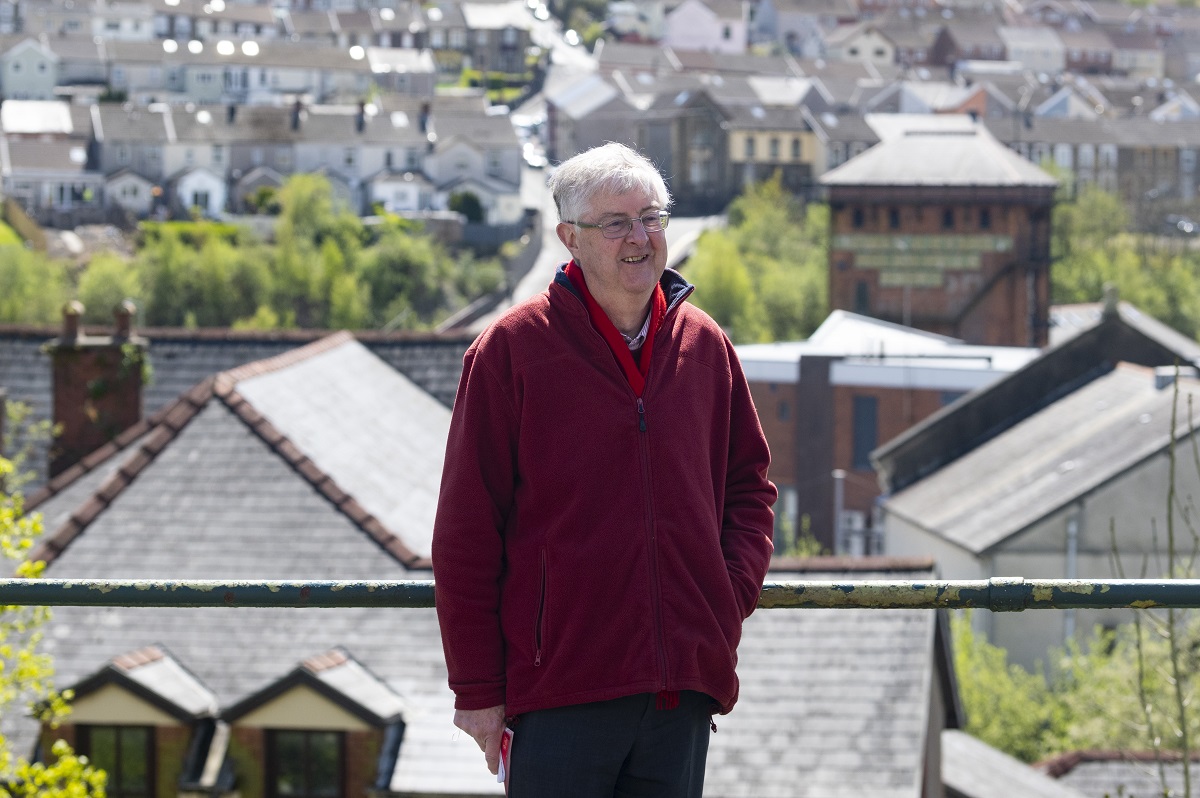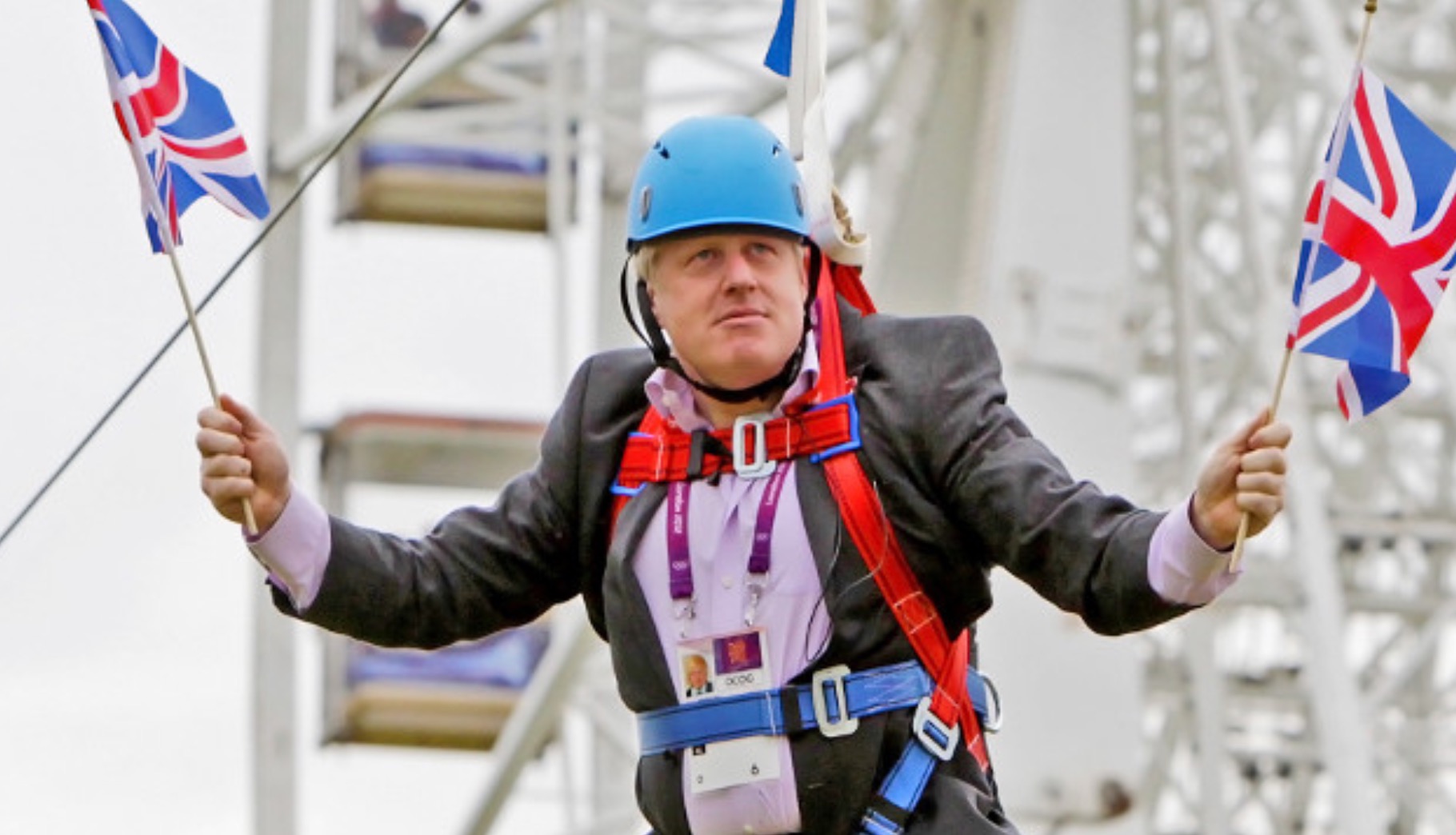 The Welsh public took one look at the calm and (yes) boring Mark Drakeford and the shambling sloganeering Boris Johnson and decided which they preferred.

The Welsh Government's steady and cautious approach to the pandemic contrasts favourably with the scandal-mired and higgledy-piggledy approach over Offa's Dyke.

Suppose the Conservatives in Cardiff Bay continue to behave like sock puppets for Westminster. In that case, they will never break through to a Welsh public that has not returned a Conservative majority since the nineteenth century.

Someone needs to sit down and explain that to Andrew RT Davies and his handlers in plain and honest language.

The question boils down to this: are you Welsh Conservatives with a plan for Wales or Conservatives in Wales with an agenda set by Westminster and the Welsh Office?

The Conservatives cannot ride two horses at once and need to be upfront about who and what they are.

That said, the Conservatives are Wales' second party – and by some margin, too. The validity of conservatism as a force in Welsh politics can be neither ignored nor understated.
No matter how much abuse is flung at their candidates and activists on social media by activists from the left and/or those supporting independence, that's a political reality and will remain so for some time.

A failure to acknowledge opposing ideas not only exist but have the right to exist is a fatal flaw in both nationalist and left-wing politics. Particularly for the former: without persuading small 'c' conservatives to support independence, the chances of winning a referendum are practically nil.
PLAID LOOK FOR DIRECTION AND A FUTURE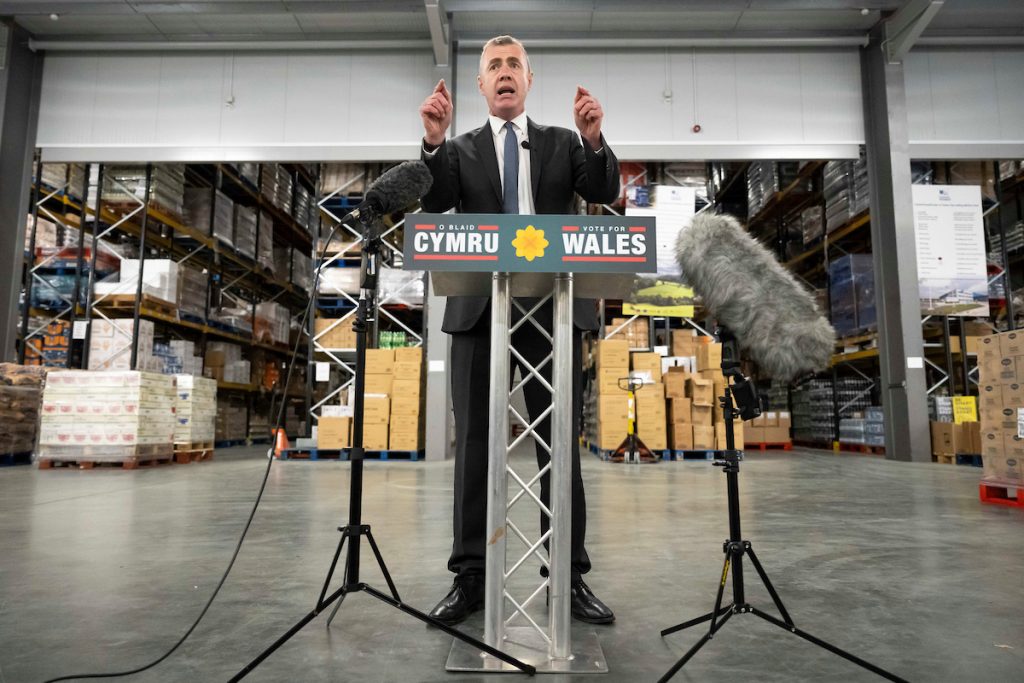 The election was undoubtedly disappointing for Plaid Cymru. Brave talk and bold promises did not convert to votes where it mattered.

In target marginals, their vote simply didn't materialise.

Plaid Cymru lost former leader Leanne Wood, and Helen Mary Jones was crushed in Llanelli.

Llanelli has long been the most marginal seat in Wales. Lee Waters' new majority is some way north of 5,500 and looks to have ended Helen Mary Jones' long political career.

In Preseli Pembrokeshire, Cris Tomos increased Plaid's vote by over 50%. In Carmarthen West and South Pembrokeshire, Plaid's vote-share went up by over a fifth.

That happened through a volunteer effort as resources were piled into Llanelli, where Plaid was routed.

Plaid has less money than other parties. The folly of pouring resources into a single seat shows weakness. There was no need for a paid organiser for one seat – it should've been a regional effort to maximise Plaid's regional vote.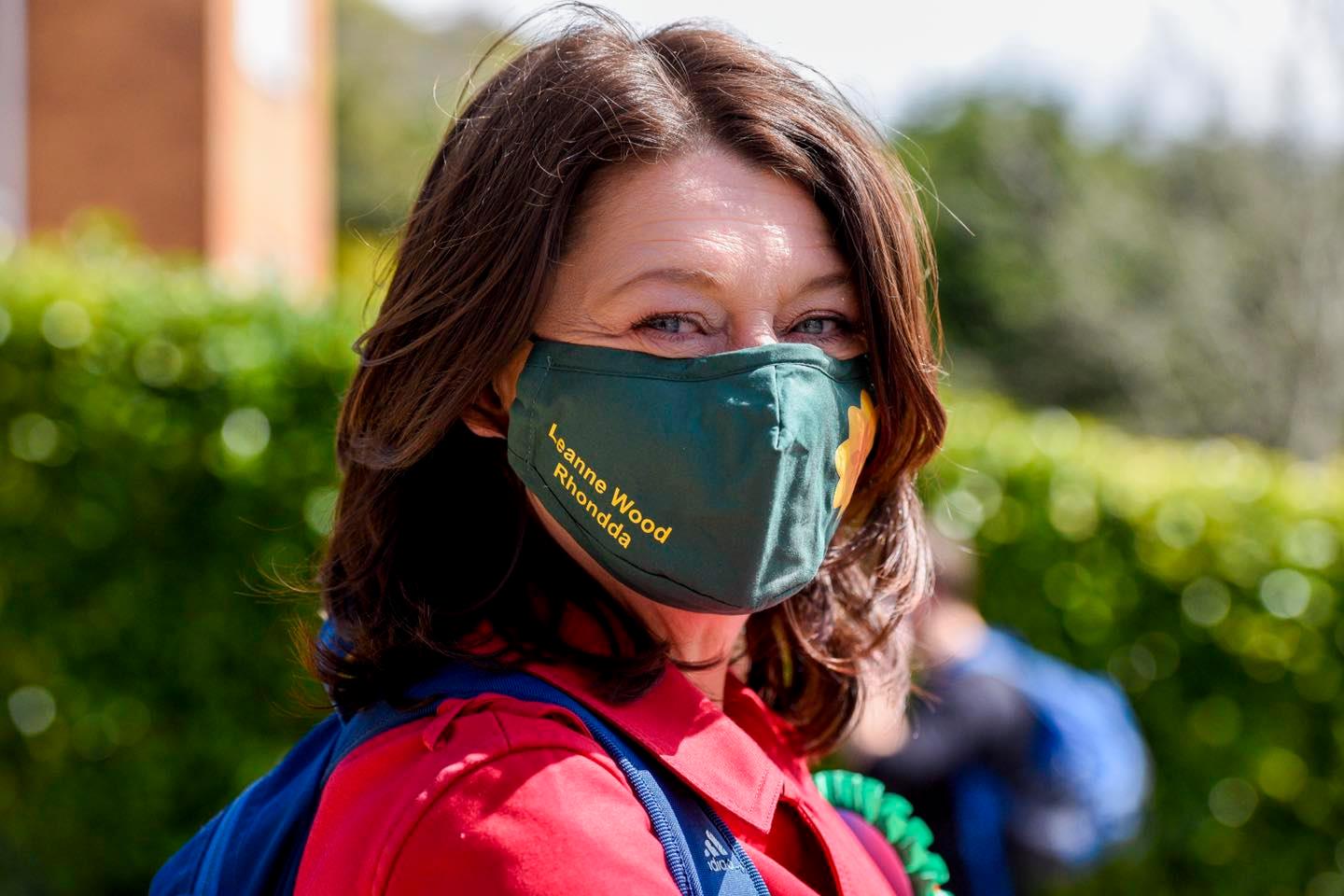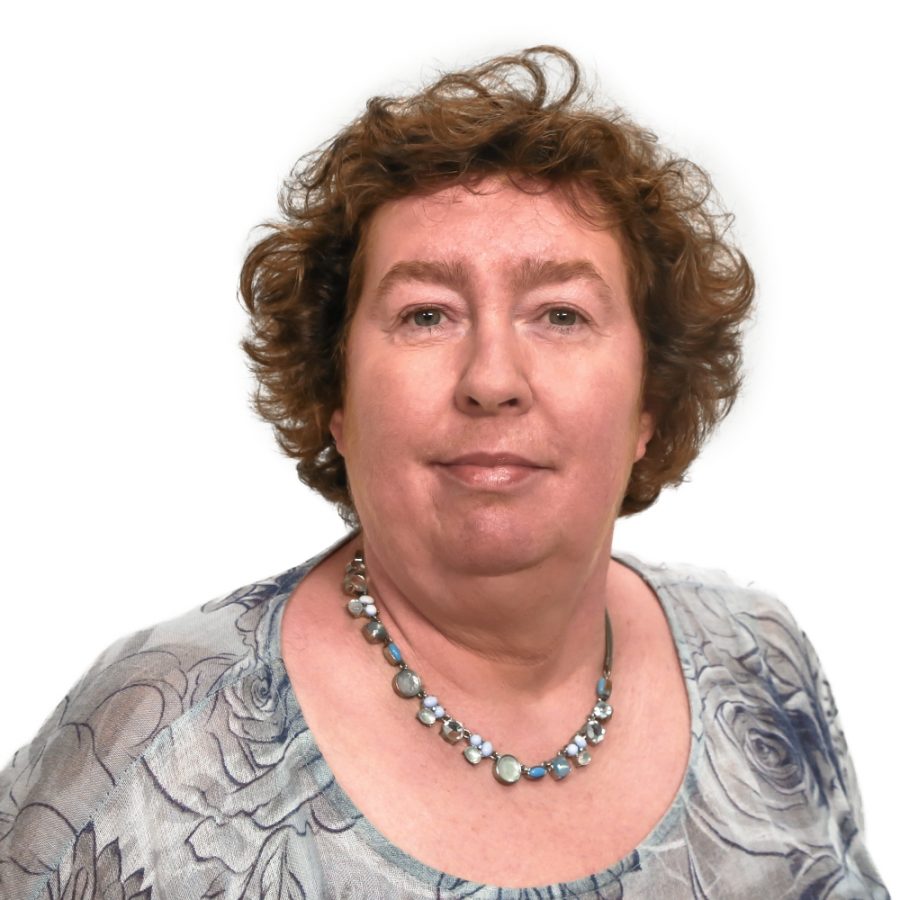 While the losses of Leanne Wood and Helen Mary Jones are undoubtedly a blow to Plaid Cymru in the Senedd, it is unlikely to upset too many more traditionally-minded party activists.

Plaid's core problem is that its central office staff and its national executive consists of factional activists who pursue sectional interests above creating a policy agenda that speaks to the sort of voters Plaid needs to pick up.

Those small 'c' conservatives – socially conservative but inclined to Plaid on other issues – have no home or voice in the party.

They might vote Labour. They might vote Conservative. Far worse, they might not vote at all. And they will not vote for Plaid.

If Plaid is going to be a third party with influence, instead of a ginger group constantly on the fringes of power but without ever exercising it, it needs to professionalise its organisation and stop the nonsense which ties the hands of regional campaigns.

There's no point having your head in the clouds if you're hurtling towards the ground without a parachute.
TIME TO ABOLISH ABOLISH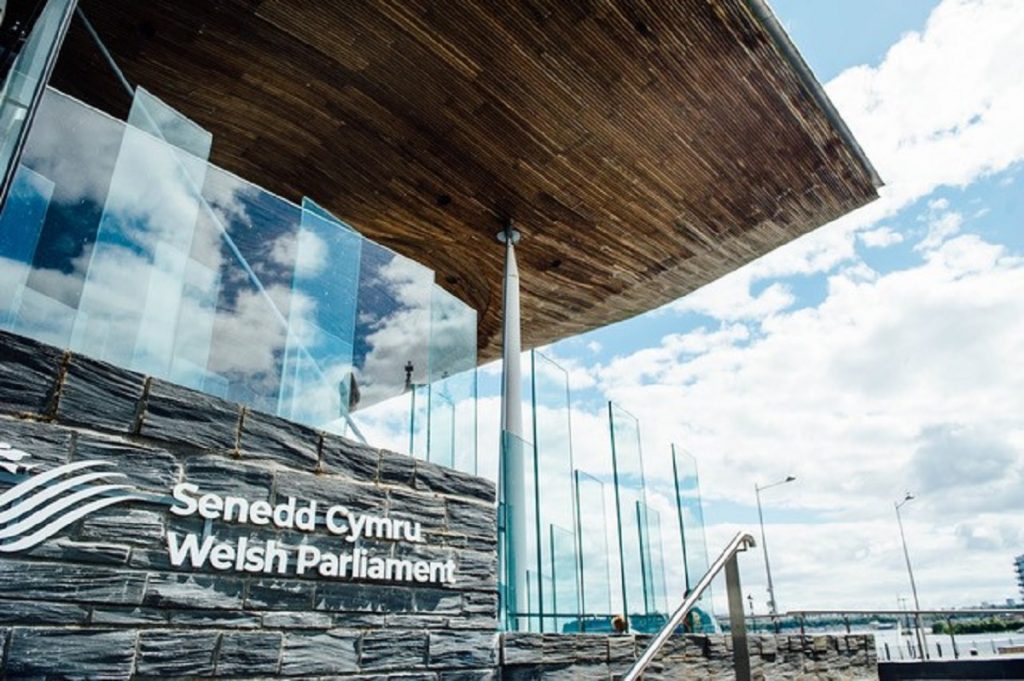 A website, a slogan, a few polls. Constantly bigged-up by the London media and the BBC, Abolish the Assembly (sic.) got exactly what it deserved.

Bog all.

The Greens outperformed Abolish – again – demonstrating the farce of Richard Suchorzewski's invitation from the BBC to the main leadership debate for what it was.

While the Abolish voice will not be silenced, its hammering will ensure it won't be given a free pass in the future.

After five years of faction-fighting, UKIP's vote predictably collapsed.

Only one of its candidates – Paul Dowson in Carmarthen West and South Pembrokeshire – came within 50 of getting 1,000 votes in any constituency.

As Welsh online media becomes more diverse and breaks through to more people in Wales, and it will, the hold of London dead tree media will decrease. The chances of fringe single-issue parties getting the coverage and exposure they enjoyed before the election will recede.

Not because those voices aren't necessary, but because the voters – those who consume media – don't think they're important enough to justify coverage.

The argument about abolition is over. What remains is the debate about what powers the Welsh Parliament has in the future.
THE THREAT TO LABOUR
When a party has performed so far above pollsters' expectations in an election, it sounds strange to speak of its threats and problems.

But there are issues that Labour cannot ignore.

It has no excuse left for not delivering its modest policy agenda within the five years of this Welsh Parliament.

Secondly, turnout in Labour safe seats – those with no second party threat – was humiliatingly small. Swansea East turned out barely a third of its electorate, and Merthyr and Rhymney 35%. That's no ringing endorsement for a sitting government from its core voters.

The politics of Wales outside Labour safe seats were far more dynamic, and the electoral significantly more engaged.

Although barely half of 16-17-year-olds registered to vote, most of those who registered voted. And a basic assessment suggests they voted disproportionately for Plaid and the Green party over the big two.

Complacency is also a risk. Labour cannot just sit back; it's got a more-or-less working majority under its own steam. There can be no excuses now.

The pandemic was the Welsh Government's unseen friend in this election. It raised the Welsh Government's profile within Wales and showed the public what the Welsh Government could do with its powers. It boosted Mark Drakeford's public profile.

As the campaign went on it became noticeable other Labour ministers faded into the background in favour of a focus on Mark Drakeford's personal qualities.

In the past, this was called 'the doctor's mandate' in UK elections, and Mark Drakeford's evident diligence and doggedness played well.

In the absence of the pandemic, it's hard to see how Labour could've maintained its death-grip on the levers of power unaided.

The biggest challenge for Labour is who succeeds Mark Drakeford and when.

He said he would stand down in this Parliamentary term, and that leaves Labour a real difficulty.

The personal focus on Mark Drakeford deflected attention from the shortcomings of pretenders to his throne.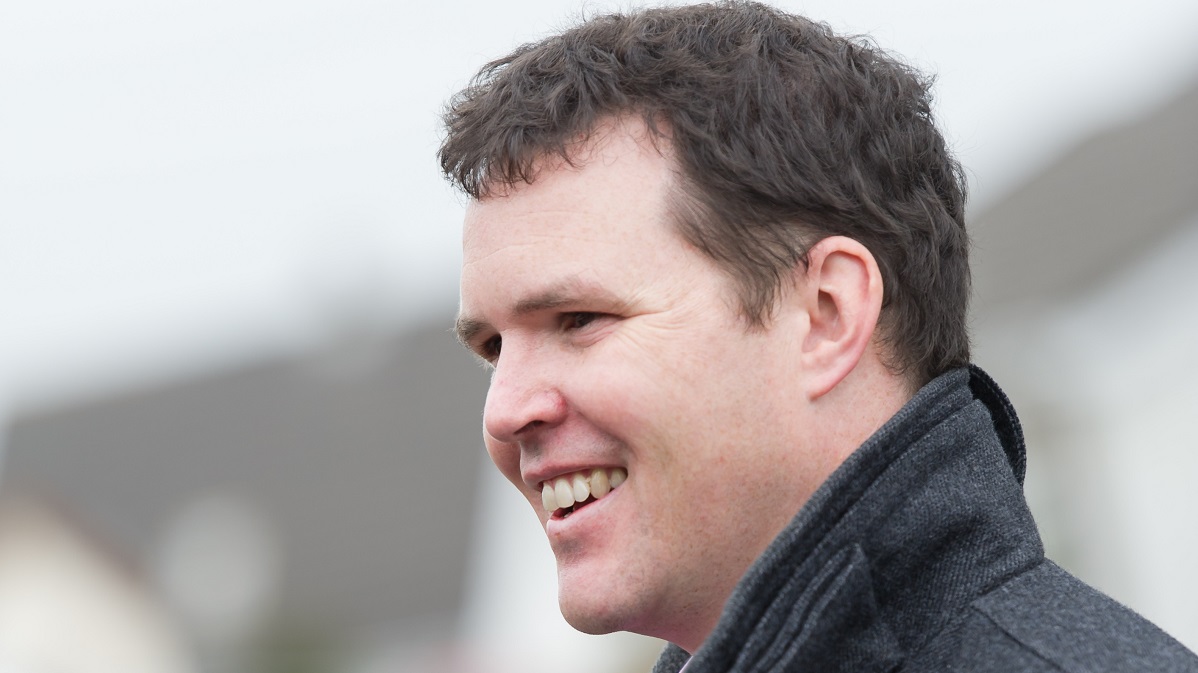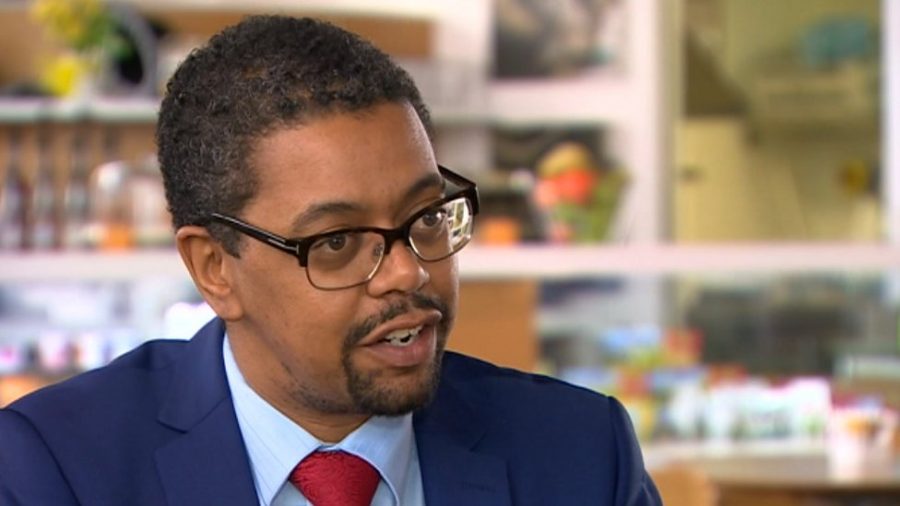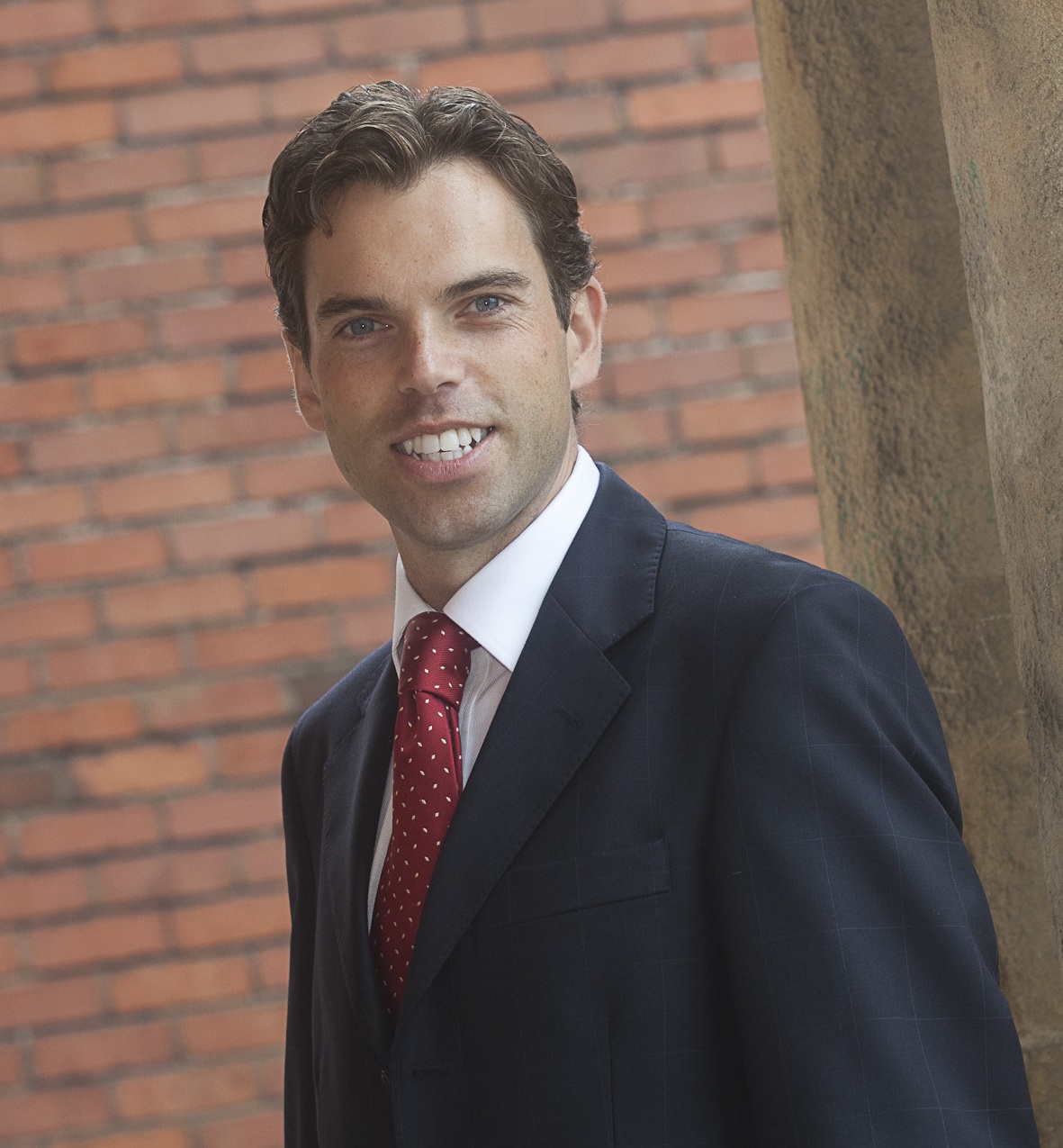 Vaughan Gething: patronising, easily rattled, waspish, doesn't command the detail.

Ken Skates: unfairly labelled plastic but with a sound grasp of policy but almost no public profile to speak of.

Probably the ablest of the Welsh ministers is Lee Waters. He is bright and articulate but hamstrung by a reputation for being 'difficult'.

Nine out of ten voters probably couldn't name any other members of the last Labour cabinet. Unless you're a farmer. In which case, you'll have a Lesley Griffiths dartboard.

Without Mark Drakeford at the helm, there's a distinct shortage of candidates with either the public profile or political weight to take up the post of First Minister.

Wind forward five years, Labour faces a real fight if it fails to deliver on its limited manifesto and lacks a leader who appeals to the wider Welsh public and not just Labour's endemic tribalism.

Then the political landscape of Wales might well change.
Drakeford says Wales is not immune to Indian coronavirus
MARK DRAKEFORD, First Minister for Wales, has warned that Wales will not be immune from the Indian coronavirus variant as it becomes the dominant strain in England and Scotland.
He was speaking at the Welsh Government's coronavirus briefing as he detailed the results of the latest three-weekly lockdown review and announced that large outdoor events are set to go ahead once again.
He also urged people to come forward to get vaccinated, even if they had missed their appointment, saying it remained the best defence against the virus – even the new variant.
He said: "It is never too late to be vaccinated in Wales – if you are not yet one of the millions of people to have had a vaccine, you can still arrange an appointment. There are details on our website about how to do that."
Confirmed cases of COVID-19 in Wales remain at less than 10 cases per 100,000 people, which continues to be the lowest rate in the UK. This reflects the hard work of people throughout Wales to keep themselves and their families safe.
Our vaccination programme also continues to make extraordinary progress. More than85% of the adult population has now received their first dose of the vaccination and nearly half have completed the two-dose course.
However, the emergence and the spread of the more transmissible delta variant in parts of the UK – most notably in North West England – is a cause for concern. There are just under 100 cases in Wales, including a cluster in Conwy but we expect these numbers will increase.
We have the headroom to move to alert level one but we will do this in a phased way, focusing on outdoor events and activities in the first step. This phased approach will provide time for more data on the impact of this variant to become available and for more people to be vaccinated.
The changes to coronavirus regulations from the 7 June will therefore include:
Up to 30 people can meet outdoors, including in private gardens, outdoor hospitality and public places.
Larger outdoor organised gatherings and events, such as concerts, football matches and sporting activities, like organised running groups, will be able to go ahead for up to 4,000 people standing and 10,000 people seated. All organisers planning events and activities must undertake a full risk assessment and put in place measures to prevent the spread of coronavirus, including social distancing.
Up to three households can form an extended household.
We will consider further changes to the regulations on indoor activity later in the three-week cycle, if public health conditions allow. These will include:
The rule of six for meeting indoors in private homes and holiday accommodation.
Increasing numbers for indoor organised gatherings and restarting indoor events.

Opening ice skating rinks.
We have reviewed the Public Health (Protection from Eviction) (No.2) (Wales) (Coronavirus) Regulations 2021 and decided these will remain in place up for the time being but not exceeding June 30. We are considering further options to strengthen support for tenants. In the meantime, we would urge all tenants struggling to pay their rent to speak to their landlord and contact Citizen's Advice Cymru or Shelter Cymru for further help and support.
Voter registration opens for Welsh Youth Parliament elections
YOUNG people across Wales are being encouraged to get involved with their Welsh Youth Parliament by registering to vote in the 2021 Elections in November.
The registration process opened yesterday, Thursday, June 3, on the Welsh Youth Parliament website.
It takes just 5 minutes, and registration will remain open until November 12.
This is an opportunity for Wales' young people, aged 11 – 18 years old, to use their voice in choosing the Members who will represent them and their area in the next Welsh Youth Parliament.
This will be the second Youth Parliament, made up of 60 young people in Wales to represent different areas and backgrounds.
By meeting regularly, consulting with young people and conducting inquiries, they discuss the issues that matter most to young people to bring their views to the attention of the elected politicians of the Welsh Parliament.
The online election in November will choose 40 Members to represent all regions of Wales, the other 20 Members will be put forward by partner organisations to ensure a diverse representation.
The application process for interested partner organisations is also now open.
Organisations and charities are invited to apply to work with the Youth Parliament and to have a representative among the 60 Members.
Talulah Thomas and Cai Thomas Phillips, former members of the Welsh Youth Parliament, hosted an online panel discussion to mark the opening of voter registration which coincided with the Urdd's Eisteddfod T.
The panel session focused on the importance of young people's relationship with democracy.
A month since 16- and 17-year-olds were able to vote in the Senedd 2021 Election for the first time, getting involved with the Welsh Youth Parliament is one way that young people can make sure their voices continue to be heard.
Talulah Thomas, former Member for Clwyd South, says; "Be part of a Youth Parliament which gives us a voice on the issues that matter now and in our future. Register now to be able to vote in the Election, send in your ideas for topics and I also encourage you to consider standing to be a member too. When the opportunity comes. Go for it – be part of something great!"
YOUR FUTURE – THE ISSUES THAT MATTER
With the opening of voter registration, young people are also asked to put forward their suggestions for topics they would like to be prioritised by the next Youth Parliament. A form is available online for young people to contribute to the conversation and highlight the issues that matter most to them and their communities.
Last time, the Youth Parliament chose to prioritise three topics: Mental Health, Life Skills in the Curriculum, and Littering and Plastic Waste, holding inquiries and publishing reports to present to the Welsh Government.
Cai Thomas Phillips, former Member for West Carmarthen and South Pembrokeshire says; "Young people's voices need to be at the heart of important decisions as we emerge from the pandemic; a better way of working, economic recovery after COVID and tackling environmental degradation. I really hope the next Youth Parliament will take their chance to look at these issues and much more. It's an amazing opportunity for anyone to give new ideas and opinions to the decision makers."
Llywydd of the Senedd, Elin Jones MS encouraged Wales' young voices to get involved in their Welsh Youth Parliament; "The first Welsh Youth Parliament showed us how passionate young people are about the issues which matter to them and their communities. Their voices need to be heard now more than ever.
"I encourage young people across Wales to get involved, to register to vote and be part of the conversation about the topics that should be prioritised by the next Youth Parliament. Your voice is powerful, and your views are important to us all."
More information about registration, topics and how to be part of the Welsh Youth Parliament are available on the website – https://youthparliament.senedd.wales/
Cummings slates Government, Johnson, and Hancock
"THE TRUTH is that senior ministers, senior officials, senior advisers like me fell disastrously short of the standards that the public has a right to expect of its Government in a crisis like this.
"When the public needed us most, the Government failed.
"I would like to say to all the families of those who died unnecessarily how sorry I am for themistakes that were made and for my own mistakes at that."
Dominic Cummings' opening statement to the Covid-19: Lessons Learned Committee of the House of Commons is an attention-grabbing one.
The rest of his evidence was no less damning of Westminster's response in the early days of the pandemic.
It revealed a government in which discussions at Cobra meetings, supposedly the most secure and confidential of briefings, were routinely leaked to the media. It showed a PM who went away on holiday as the crisis broke. The Government failed to follow the logic of the science presented to it and took weeks to understand the pandemic's capacity to overwhelm the NHS.
And – as Mr Cummings said – 'unbelievably' we have a government whose response to the crisis at a critical time was put on the back burner to deal with a complaint by the PM's fiancé about a disobliging story about her dog.
CUMMINGS HAS PAPER TRAIL
Suppose Mr Cummings, like so many others, made his assertion without a paper trail. In that case, his remarks could be interpreted as so much self-serving nonsense and a study in revenge. However, he has the paperwork, the email trail, the journal entries, the secret WhatsApp chats to back up his account.
His story got extra heft by his clear expression of regret that he had not obtained an independent view of the Government's data earlier. When he did deliver data to those outside Downing Street, the extent of the crisis became apparent.
He made it clear the Government could have got better insight sooner and taken steps towards lockdown six weeks before it did.
The Prime Minister maintained 'this new swine-flu thing' was less of a risk than economic damage from overreaction throughout February, even as infections and deaths escalated.
However, the data was wrong. According to Mr Cummings, had the models been checked against live data from Intensive Care Units concerning Covid infections, it would've been evident the models presented to the Government and upon which it based its decisions were totally flawed.
NO PLANNING
In a withering assessment, Dominic Cummings said the more people criticised the plan, or lack of one, the more people on the inside believed their critics lacked knowledge.
If there'd been proper scrutiny and interrogation of what Ministers were being told, "we would have figured out at least six weeks earlier that there was an alternative plan".
The original plan, he said, was "complete garbage".
More than that, the Department of Health's 'plan' amounted to no more than a press release.
The Department of Health was 'a smoking ruin', he claimed. There was no plan for shielding, support, emergency procurement. The Department of Health failed to appreciate the size of the crisis and stuck to its normal procurement channels until it was almost out of PPE. The Department of Health refused to buy ventilators because their price had risen.
He suggested a proposal – seriously advanced for consideration – that people hold the equivalent of 'chickenpox parties' was met with disbelief by scientists who had to point out that chickenpox was not killing hundreds of thousand people worldwide.
HANCOCK BRANDED A LIAR
Dominic Cummings turned personal fire onto Matt Hancock, who remains the Secretary of State for Health.
He accused Mr Hancock of lying and that the Health Secretary's conduct merited his instant dismissal.
He had earlier mentioned the Health Secretary's denial that the Government pursued a herd immunity policy that formed a vital element of the Government's then-approach.
Dominic Cummings said Matt Hancock "for lying to everybody in multiple occasions in meeting after meeting in the cabinet room and publicly".
Crucially, Mr Cummings said the Cabinet Secretary (Mark Sedwill, the UK's most senior civil servant) told him and the Prime Minister that he did not trust Matt Hancock to be truthful. He had notes of the meeting in which that remark was made.
Mark Sedwill, Mr Cummings claimed, told Boris Johnson that the cabinet system was not set up to deal with a minister like Matt Hancock, who – he alleged Mr Sedwill said – repeatedly lied in meetings.
He alleged Mr Hancock deliberately delayed implementing a proper track and trace system to meet an arbitrary testing target.
JOHNSON DUCKS THE QUESTIONS
As the Committee took a break, Prime Minister's Questions opened in the House of Commons.
Asked about Dominic Cummings' evidence, the Prime Minister failed to deny key allegations from it when asked by opposition leader Kier Starmer.
Instead, Boris Johnson deflected the questions by referring to a public inquiry. Mr Johnson refused to give a date for that inquiry's start.
Mr Johnson seemed to decide poking the hornets' nest would invite further disclosures from Mr Cummings, more damning than the testimony already given.
The picture Mr Cummings painted was chaos at the heart of Government, institutional complacency, lack of expertise in the key departments, and – tellingly – a Prime Minister and Cabinet with only a tenuous grasp on the urgency of the situation.
Given a chance to plan for different scenarios and allocate adequate resources, the Prime Minister and other key ministers preferred to look on the sunny side, hope for the best, and expect something to turn up.
The PM took his opportunity to have a holiday.
Nothing Mr Cummings said was more telling than his revelation that the reason the UK did not enter lockdown sooner was the Government – including the civil service – did not have a plan. The part of the civil service supposed to deal with civil emergencies couldn't cope because it lacked expertise in the response it was supposed to handle. Planning was always based on a peak of the virus twelve weeks in the future from the date of any meeting.
The pandemic's first wave peaked in late April. The Government, as late as March 14, planned for a peak in June.
JOHNSON LIKE THE MAYOR IN JAWS
Mr Cummings' account of a shielding plan drawn up over two all-night brainstorming sessions after the lockdown's announcement was hair-raising. At the eleventh hour it emerged the UK hadn't taken account of vulnerable groups' protection.
As the pandemic raged and demands made to put a brake on overseas travel, Dominic Cummings claimed the PM didn't want one. He painted a picture of a media-obsessed Boris Johnson swayed by press campaigns against taking preventative action.
Mr Cummings explained Mr Johnson's behaviour was like the Mayor's in Jaws. He wanted to keep the beach open, even as the shark ate the swimmers.
On a broader topic, Dominic Cummings criticised a 'crackers' political system that allowed people like him and Boris Johnson to exercise such power during an emergency when they were unqualified to deal with one.
Mr Cummings' tarter observations about the ability of the UK's political parties included a stinging attack on how political parties select and support their leaders.
To summarise his view: he suggested the problem with the political system in this country is that voters had a choice between people like Jeremy Corbyn and Boris Johnson at the last election.
He concluded from that statement that the parties need to look at themselves to find out why they put 'that sort of person' forward for office.
That's an issue beyond the current inquiry's scope. 'Teflon Al Johnson' will be very grateful it is after Wednesday's hearing.